Network service provider SH Netz, a subsidiary of HanseWerk, provides the conditions for a municipal digitization attack with LoRaWAN.
To further improve supply security, HanseWerk's Schleswig-Holstein Netz AG (SH Netz) is counting on increasing digitization of its electricity and gas networks in its supply area – also in the Ostholstein region. An important component here is building a license-free LoRaWAN (Long Range Wide Area Network) wireless network. With this technology, small radio sensors can transmit measurement data over long distances with little power consumption. "LoRaWAN offers a large number of possible applications – and thanks to intelligent data collection, there is great potential to improve network operation," explains Dirk Lucht, responsible municipal supervisor at SH Netz, part of the HanseWerk Group, for the Ostholstein region.
This technology can also be used as the basis for a wide range of future smart city applications, such as: parking sensors that measure where and when parking spaces are occupied. Carbon dioxide meters that alarm when fresh air is needed to enter the classroom. "Energy guards" that automatically transmit meter readings and indicate energy consumption.
So that many municipalities and cities in Schleswig-Holstein can enter the digital future with HanseWerk's SH Netz, about 1,000 locations across the country will be equipped with radio technology in the coming years. After successful pilot phases in the counties of Pinneberg and Rendsburg-Eckernförde, Malente, with a population of about 10,000, is one of the first municipalities in which LoRaWAN is established. SH Netz, part of the HanseWerk Group, recently outfitted the Malente substation with this new infrastructure.
Schleswig-Holstein Netz AG in a nutshell
Schleswig-Holstein Netz AG (SH Netz) operates power and gas lines in more than 900 municipalities in Schleswig-Holstein for approximately 2.8 million directly or indirectly connected customers. More than 400 municipalities in Schleswig-Holstein own shares in SH Netz. You have an extensive opinion and you get a guaranteed return. The company employs about 1,400 people in several locations in Schleswig-Holstein.
As a partner in energy transmission, SH Netz has already connected tens of thousands of wind turbines and solar systems to the power grid. The company also develops energy solutions such as smart city applications and supports the expansion of electric mobility. SH Netz participates in innovative projects to further protect the climate. These include, for example, feed systems in which biogas or hydrogen produced from wind energy can be fed into the natural gas grid, or state-funded research projects.
SH Netz will be climate-neutral by 2030: To do so, it will convert its 25 sites and more than 600 vehicles and operations of the electricity and gas grid to climate-neutral in several stages by 2030. In addition, the company has been supporting the best regional and popular sports in Schleswig-Holstein for many years , for example the world's toughest rowing race on the Kiel Canal.
Contact
Schleswig-Holstein Nets AG
Ove Stroke
Schleswig-Heine Gas-Platz 1
25450 Quickburn
0 41 6-06 29-34 22
0 41 06-06 29-39 07
[email protected]
https://www.sh-netz.com/de.html
Image rights are the property of the ad author.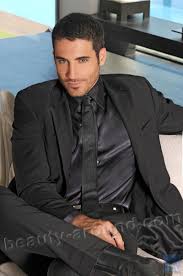 "Certified tv guru. Reader. Professional writer. Avid introvert. Extreme pop culture buff."