Announcing Dropbox Dash and Dropbox AI
On June 21, 2023, Dropbox announced "Dropbox Dash" and "Dropbox AI".Dropbox Dash and Dropbox AI will be released as new AI tools.The next day, on the 22nd, it was reported that Dropbox Japan, a Japanese company, had released the beta version of "Dropbox Dash".
【reference】:Introducing Dropbox Dash, global AI search, and Dropbox AI
【reference】:Dropbox releases the beta version of Dropbox Dash
Dropbox, founded in 2008, is an online file-sharing storage service.You can exchange files by sharing data, sharing URL links, etc., and sharing folders in shared folders.
This service is a service that uses the cloud, but there are several major players such as Google Drive and OneDrive. Dropbox offers several add-ons such as backup and transfer as file sharing related services. Dropbox has over 700 million registered users and it's a strong company.
【reference】:dropbox
【reference】:Dropbox Japan
Nurturing the next generation of AI startups
Dropbox launched Dropbox Ventures while announcing Dropbox Dash and Dropbox AI.
Dropbox Ventures is an initiative to support next-generation startups that are transforming business processes through AI innovation. We will invest up to $50 million in companies developing the next generation of AI-powered applications and tools.
Dropbox itself used to be a startup that started with the simple idea of ​​"making it easy to access and collaborate on files from anywhere".
Dropbox is used by hundreds of millions of people around the world, and as a company that understands the challenges and opportunities associated with starting a business, we power startups with innovative ideas using AI.
Dropbox Ventures is not just a funding program, it is a strategic partnership with Dropbox. We also envision working closely with the companies we invest in to bring the solution to the more than 700 million registered users of Dropbox.
【reference】:Dropbox Ventures: funding early-stage AI startups
Dropbox Dash overview With the increasing amount of data today, the necessity and complexity of retrieving information via an application or tool has led to an increase in "work for work". Sometimes you have to navigate hundreds of tabs and applications.
Likewise, people continue to spend a lot of time moving necessary data between apps.Dropbox has announced the launch of Dropbox Dash to solve this situation.
Dropbox Dash works with major business platforms like Google Workspace, Microsoft Outlook, Salesforce, and Notion to find information from a single search tool. This allows you to spend less time searching and organizing information and more time focusing on your more productive tasks.
Dropbox Dash will initially be available in English only to a limited number of users as a beta version. To use it, you need to be registered in the waiting list.
【reference】:Dropbox releases the beta version of Dropbox Dash
【reference】:Dropbox Dash
Dropbox Dash's universal search feature
Universal search is a core feature of Dropbox Dash.Dropbox Dash is a global, AI-powered search tool that connects business applications, tools, and content to a single search bar. You can quickly find the information you need by linking to the representative business platforms you use every day.
Link with each working platform is achieved through the connector function. In addition, since it is equipped with the function of artificial intelligence by means of machine learning, it is said that the more you use it, the more it learns, develops and improves.
【reference】:Dropbox releases the beta version of Dropbox Dash
【reference】:Dropbox Dash Engineers should know what is the difference between machine learning and deep learning?
Browser extension for Dropbox Dash
Dropbox Dash browser extensions extend your browser experience.There is a "stack" and a "splash page".
The "stack" is a fast way to store, organize, and retrieve browser URLs. It works like a playlist in your music player, providing an organized layer for easy cloud content sharing.
The "Splash Page" is a dashboard provided by Dropbox Dash. You can view your stacks, view shortcuts to recent content you've been working on, and even start meetings from your calendar.
【reference】:Dropbox releases the beta version of Dropbox Dash
【reference】:Dropbox Dash
Dropbox AI will also be introduced as a new service.We've applied AI to the File Preview feature in our most used web app.
Quickly review large documents and videos without analyzing the entire file, and summarize content such as contracts and meeting recordings with the click of a button. Simply ask the AI ​​a question and get the answer within seconds, providing you with the information you need without the hassle of a manual search.
Dropbox has announced that it will eventually allow Dropbox AI to be used with folders or entire Dropbox accounts.
Dropbox AI for file preview is currently in alpha stage. We're rolling out Dropbox Pro to users in the US and will start testing with select Dropbox teams. Although the official release date has not been confirmed, we plan to support multiple languages ​​including Japanese at the time of the official release.
【reference】:Dropbox releases the beta version of Dropbox Dash
【reference】:Dropbox Professional
Renewal of the "Artificial Intelligence Principles" in the use of artificial intelligence
With this announcement, Dropbox is revamping its AI Principles.The AI ​​Principles represent the company's AI ethics and core AI principles called the AI ​​Principles. It is a mandatory principle for any technology company that benefits from AI.
At Dropbox, we believe that being a company you can trust is a core value and core concept of everything we do as a corporate responsibility. Artificial intelligence will implement new technologies and realize the deep responsibilities that come with them.
With the launch of our new AI-powered products, Dropbox is refreshing its AI principles and renewing its commitment to this core value. More information can be found at the link below.
【reference】:Dropbox AI principles
Dropbox Dash and Dropbox AI are expected to improve the efficiency of finding and organizing information Data use is growing in a wide range of areas, from smartphones and devices to aggregated data for businesses. Especially in business, the amount of data being handled is increasing every day, so it takes time to extract the information.
For this solution, Dropbox will provide and export new tools powered by AI. Dropbox Dash is a beta version and is available in English for a limited number of users. Likewise, Dropbox AI is in alpha stage and has not yet been officially released.
Although it won't be available from Japan right away,There is no doubt that this advertisement is effective as a productivity improvement tool. 10 Useful Artificial Intelligence Tools! Explanation of Benefits and Precautions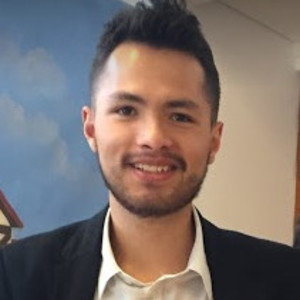 "Travel maven. Beer expert. Subtly charming alcohol fan. Internet junkie. Avid bacon scholar."