As AMD has already promised in the run-up to its developer conference, the manufacturer used the fifth and final day of the Game Developers Conference ("GDC") 2023, which will be held from March 20 to 24 in San Francisco, USA, to present its latest developments in the field of Introducing GPU technology. The next generation FSR 3 downsampling technology was also a topic.
FSR 3 is said to double frames with interpolation
AMD promises gamers a huge performance boost with FidelityFX Super Resolution 3 and promises to double the performance over its in-house predecessor FSR 2.x. According to AMD, FSR 3. x should be able to compete with Nvidia's AI-powered downsampling DLSS 3 with frame generation later this year, which could also significantly increase the frame rate.
With FSR 2 we already compute more pixels than we have samples in the current frame, and realized that by rendering interpolated frames we could create more. This enabled us to increase the frame rate with FSR 3 by a factor of 2 compared to FSR 2.

AMD via GPUOpen
FSR 3.0, loosely announced for 2023, should be released "soon," AMD reported in its CES 2023 keynote. In the meantime, FidelityFX Super Resolution 3 should be released in the summer at the latest.



AMD FidelityFX Ultra Precision 3
Source: AMD


As part of GDC 2023, the manufacturer is going into more detail and showing a sort of "deep dive" into its core "Fluid Motion Frame Technology," which can "push" an extra frame between two shown as a kind of interpolation method. Nvidia's DLSS 3 with framerate generation takes a very similar approach, but exclusive to the Geforce RTX 4000.
Native vs FSR 2 vs FSR 3 with interpolated frame
With FSR 3, there is a high probability that there will be at least one sample per interpolated pixel and there is no feedback loop as the interpolated frame is rendered only once. Only one image will have artifacts generated by the interpolation process. AMD introduced a rendering pipeline with the FSR 2 and FSR 3 archetypes.



AMD FidelityFX Ultra Precision 3
Source: AMD



The question of AI units remains open
While it's certainly no coincidence that the RDNA 3-based AMD Radeon RX 7900 XTX and 7900 XT feature AI units in a GPU for the first time, AMD has yet to confirm its use of FSR 3. The manufacturer has also confirmed several times that it wants to Bringing FSR 3 to the older generation as well, but it wasn't able to make any promises in that sense.



AMD FidelityFX Ultra Precision 3
Source: AMD



Games that use FSR 2 should also be able to use FSR 3
According to AMD, FSR 3 should also be easy to implement and migrate games with FSR 2 to FSR 3 very easily. According to the manufacturer, FSR 3 will be available under the MIT Free Open Source License to "enable optimal flexibility for integration, if required," according to the manufacturer.



AMD FidelityFX Ultra Precision 3
Source: AMD



230 games must support FSR 3
Also at CES 2023, AMD announced that a total of 230 games currently using FSR and FSR 2 will support FSR 3. Needless to say, this will only happen gradually, but in principle, every game that supports FSR 2 should also be able to support FSR. 3 later.



230 games support FSR 3.0
Source: AMD



Your opinion is asked!
What do you think of FSR 3? Beacon of Hope or No Start? Use the comment function and tell us what you think. You must be logged into PCGH.de or the Extreme forum to comment. If you do not have an account yet, you can create one registration contemplation.
source: GPUOpen (PDF)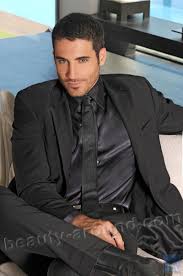 "Certified tv guru. Reader. Professional writer. Avid introvert. Extreme pop culture buff."