Développement Effenco is strengthening its relationship with Derichebourg by participating in the conversion of at least 60 heavy trucks from the French waste collection giant, a "multi-million" contract for the Quebec specialist in the electrification of heavy industrial vehicles.
Work will be carried out under this request, which was announced on Tuesday in the company located in the St. Patrick Street facilities, in the Sud Quest area, in Montreal, where he works nearly 80 people. The systems will then fly to France, where they will be installed on heavy professional vehicles – garbage collection, recyclables and composting – operated by Derichebourg.
"It's an unsupported offshore sale," Evenco president David Arsenault said in a phone interview. Journalism. "It is an example of a wonderful coexistence. Allow for Derichebourg to be more competitive. They are happy because they win more contracts and buying technology to do so."
Derichebourg could improve on its latest contract with Effenco if it gets other contracts it aspires to in France as part of the current calls for bids. In the past, some of the hybrid systems the multinational company purchased for its Canadian antenna were eligible for financial assistance.
Founded in 2006, Effenco has installed its hybrid electric solution on over 400 trucks in circulation and just launched an all-new electric solution.
The systems installed by the company have traveled more than 5 million kilometers.
The company's technology is based on a solution that is more suitable for intermittent uses – such as those in various industries – than electric vehicle motors powered by a lithium-ion battery.
Thus, it makes it possible to stop the truck's engine as soon as it is frozen while equipment, such as the box lifter, is still running. "For a heavy-duty vehicle, we're talking about a 30% reduction in greenhouse gas emissions," says David Arsenault. It's like taking four or five cars off the road. "
A little less than a year ago, Derichebourg, which is in nine countries, including Canada, turned to Effenco for the electrification of 157 of its heavy vehicles – 120 in France and 37 in Montreal.
So the technology persuaded the French giant, who ordered 60 additional systems from the Quebec company. Alongside its hybrid systems, Effenco continues to improve the commercialization of its 100% electric solution, which is progressing "very well," according to Mr. Arsenault.
There are already intentions to deploy the technology in Quebec and France, both in the collection of remaining materials and in port activities. Companies that buy hybrid systems will be able to [faire la transition]. Every hybrid sale is a step toward electrification. "
Evenco is also involved in the transition to electrification south of the border. Over the next three years in New York City, 1,100 garbage trucks are scheduled to be electrified, in addition to nearly 30 completed vehicles.
Effenco has been present in 11 countries since it began offering heavy duty vehicle conversion systems.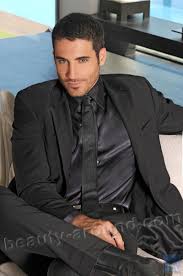 "Certified tv guru. Reader. Professional writer. Avid introvert. Extreme pop culture buff."