Working with art and technology in times of a pandemic: It's about presenting a story that should become more than just a watching party as friends and family follow the performance simultaneously on screen. Mainfranken Würzburg was invited from 14 to 16 May with a film project on the scenic musical journey of the short opera ??????????????????????????? ?????????????????????????????? By Darius Milhaud as video on demand. As part of the 3.0 Theatrical Research Project. The research group at the University of Applied Sciences Würzburg-Schweinfurt (FHWS) organized a digital presentation evening at the same time, according to the university's press release.
This was achieved using the latest technology and new types of remote presence media. Viewers were able to choose their own perspective with a 360-degree camera and director Sogao was operated directly from Hong Kong via a dual robot. The concept was well received: with 1,900 movie opera video views from a total of nine countries around the world and over 200 participants in introductory discussions and follow-ups with representatives from the theater and university.
the art ?? Experiment ?? Act
How did the idea to combine theater and technology come about? Prof. Nicholas Muller, Professor of Social Information and the Social Aspects of Digitization and Chair of the Institute for Design and Information Systems, Professor Dr. Michael Musage, from FHWS's School of Computer Science and Business Informatics, explains the concept: Can one experience working through technology ?? Made by means of movie recordings.
In order to deepen the Subject Matter Elective Module (FWPM) – Media Change, Telepresence, and Art ?? Analyzes and visualizes the use of new media and technology in performance. Student Peter Silberman, who was involved in planning and carrying out the first theatrical performance, will write his Master's thesis on this aspect.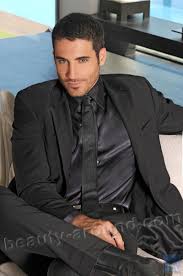 "Certified tv guru. Reader. Professional writer. Avid introvert. Extreme pop culture buff."