Status: 03/08/2023 02:08 AM
Distrust of Chinese telecoms giant Huawei's technology is growing around the world. There are also security concerns in Germany. Pressure is mounting on a company that has spanned the globe for a long time.
Chinese presidents don't like to talk to journalists. But Huawei founder Ren Zhengfei is different. His interviews are all on the company's website. Huawei wants to show: "We are transparent".
On journalists' rounds, the 78-year-old regularly brushes off concerns about the influence of the Chinese government on his company. "Our mission is to make good products," Ren told German reporters a few years ago. You do not have the ability to have political discussions.
Huawei revenue in 2021? $100 billion
Ren Zhengfei is a typical self-made Chinese businessman. According to his own statements, he came from very poor circumstances and once sold telephone systems from Hong Kong to China. Today he runs a company with 190,000 employees worldwide. In 2021, Huawei achieved sales of 100 billion US dollars.
Huawei is now one of the world's major network infrastructure providers and provides its customers with antenna modules and components for WLANs.
Three years ago, Huawei was also the largest smartphone maker in the world, but US sanctions put an end to that. Huawei is no longer allowed to use the Android operating system from the United States, and the United States has restricted Huawei's access to key components. Huawei smartphones no longer play a role in the important markets of Europe and the USA.
Suspicions about Huawei are growing
At the important mobile communications fair in Barcelona at the end of February, Huawei was one of the biggest exhibitors, occupying almost an entire hall. Huawei executives introduced the latest products: cloud technology designed to protect against hacker attacks, data storage systems powered by artificial intelligence, and digital systems designed to improve operations.
But while Huawei presents itself with aplomb, skepticism towards the company is growing. It is suspected that Huawei's technology could be used for espionage and data eavesdropping in mobile networks – claims that have not yet been proven and which the company denies.
The Chinese leadership, in turn, accuses the United States of trying to slow the rise of the People's Republic of China with its actions against Chinese technology companies. Only last week, Foreign Ministry spokeswoman Mao Ning spoke about the abuse of economic power to suppress enterprises in other countries.
More and more countries are excluding Huawei
Huawei founder Ren Zhengfei has also confirmed for years that no information will be passed on to the Chinese authorities. But such assurances cannot change the opinions of skeptics. In the USA, Canada and Australia, Huawei has long been excluded from building 5G mobile networks. In Great Britain, network operators must remove all Huawei components from the 5G network again – due to security concerns from the British government.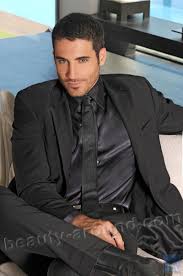 "Certified tv guru. Reader. Professional writer. Avid introvert. Extreme pop culture buff."