Short distances for extraordinary technology: A perfect example of synergistic effects in the Ulm Science Park is the latest report from Witec's Ulm microscope manufacturer. The company has delivered a high-tech microscope to the Solar Energy and Hydrogen Research Center (ZSW) in Baden-Württemberg. This is also located in the city of Ulm.
According to the company's announcement, the new system will be used in the Ulm "Powder-Up!" demo. Lithium-ion battery materials are manufactured there. The facility is the first of its kind in Europe. Batches of material up to 100 kg can be produced there. These quantities are required to be able to produce large battery cells for electric vehicles or stationary storage.
Important for electric mobility
These batteries are considered "the most essential technology behind the current shift towards electric mobility." ZSW is one of the leaders in the development of new types of energy storage and wants to build a new building for its "Powder-Up!" trial in the next twelve months.
The new facility is designed to improve the next generation of electrode materials and facilitate manufacturing in larger quantities. This saves costs and resources. This is exactly where the microscope can be used: so-called Raman microscopy quickly provides "detailed information about how different electrode combinations work and how they age through repeated charge/discharge cycles," according to the press release.
Green Revolution from Science Park
Witec's headquarters and ZSW facilities are located in the Science Park above Ulm. "It confirms that this region plays a major role in supporting the green revolution in Germany," says Witec's marketing manager Harald Fischer. "We designed and built the microscope here, and then shipped it in the immediate vicinity, where it will advance one of the most important technologies of our time."
Witec is the leading German manufacturer of microscopy systems. All products are developed and produced at the German headquarters in Ulm. Witec has been part of the Oxford Instruments Group since September 2021 and complements its products.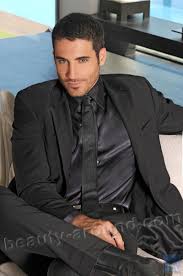 "Certified tv guru. Reader. Professional writer. Avid introvert. Extreme pop culture buff."