Videogames are an excellent way to pass time whenever you want to take a break. It is a perfect way to relax, and you can even decide to play professionally. Therefore, you just have to find one that works for you and is good to go. There are many genres to check out, and sports are popular options. 
You can even find different options available in various sports news. You just need to check the right place to choose the one you like. Once you're done, you can start your journey and play professionally or for fun. In that case, we've put together ten different new sports video games that you should try today. 
Super Buckyball Tournament
One of the most exciting games this year is the Super Buckyball Tournament. It is a futuristic soccer video game that adds a bit more to the game of football. Whether you want to play on your PC, XBOX, PS4, or NS, you will enjoy this over-the-top sports video game. It is an incredible game if you love futuristic titles. 
FIFA 23
Another soccer-based video game this year is FIFA 23, a top-notch game with plenty of features to make football fans get more from various teams. You can even check out different competitions online. FIFA 23 would bring more to the sports gaming world and allow you to enjoy playing with realistic characters. 
Shredders
If you're a snowboarding fan, you will enjoy this incredible game this year. Shredders take you to the ice to show your skills on the open glaciers. You can control your athlete, navigate through different obstacles that the ice brings, and build a career through the various impressive features. 
Rugby22
For those that love Rugby, there is one for you too. You can try your hands with Rugby22, a game that brings more to the sport, and you can play against friends or others online. It is an exciting sports game that will let you play in different tournaments, including the World Cup using different nations and realistic-looking characters. 
eFootball 23
Like FIFA 23, you can also try eFootball 23. If you know about Pro Evolution Soccer, then you should try eFootball as it is the new name for PES games. You can try this game to enjoy the different features and incredible gameplay. The game would help you improve whenever you want to learn more about soccer and its players. 
NBA 2K23
For hoopers and shooters, you can find your solace with the NBA 2K23. You might have tried the other versions of the game to see how incredible it has gotten over the years. It has been a great run since the first one came around, and we continue to see how the games can get. In that case, choosing this one as the game you want to try would be epic.
Madden NFL 23
American football is a popular sport that has been around for a while, and fans of the sport can try the different video games based on this sport. You'll find the different versions available, and the Madden NFL 23 is an excellent option to get started. It has all you need to enjoy a good NFL game and understand the rules available. 
Blood Bowl3
Do you love fighting games with machines as the main character? Then you would love Blood Bowl3. It is an epic video game that would blow your mind. Fans of the game since 1995 can testify to this epic game, and the gameplay is pretty different than what we are used to. Therefore, you can see that the game has all it takes to give you a good time. 
MX vs. ATV Legends
Motor racing sports also have plenty of games you can try, and a good one is the MX vs. ATV Legends title. You would see that this game brings a new level to the offroad and motocross racing sports game. It is an incredible game that would give you a great gaming experience, and it has a top-notch career mode to help you get started.
Supercross 5
Another racing video game you can try is the Monster Energy Supercross 5. It is the newest addition to the Supercross franchise. It lets you start from scratch, and as you get better, you will begin to rise through the system, where you will get lots of exciting offers and can become a top pro. The game gives a realistic experience where you build your career.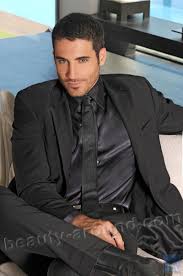 "Certified tv guru. Reader. Professional writer. Avid introvert. Extreme pop culture buff."