The rise of online casino gaming throughout the United States has come in part thanks to a growth in technology, but technology is also having a major impact on video games. EA Sports is a massive name when it comes to sports video games, and that company is set to bring back a fan favorite. 
According to a letter from the company, EA Sports is set to release a college football game at some point in July 2023. This launch would come nearly 10 years after the last version of this game was released, and it was a very popular option when it was available. 
This plan has actually been in the works dating all the way back to 2021, but some new rules in college sports will have a big impact on the game. Players can now make money on their name, image, and likeness (NIL), and that will allow players to get paid for being featured in the game.
Developers are working on the game behind the scenes, and EA Sports is working with FBS schools to figure out all of the logistics. When news of this announcement came earlier this year it was met with plenty of joy from those that enjoy playing college football video games.
EA Sports has confirmed that about 120 college football programs or bowl games have agreed to participate and the company is working to gather the necessary information. Since the last college football game ended nearly 10 years ago, the gameplay will look much different.
It's unclear if individual players will be able to negotiate deals with EA Sports, but the video game could still use players without using their specific names. College football remains one of the biggest sports in the United States, and this game will attract plenty of support. 
College Football is Now Different
One thing that EA Sports is going to have to deal with is the fact that the sport of college football is now much different than it was back in 2014. Not only has the bowl structure changed with the introduction of the College Football Playoff, but there are other differences also.
Along with the ability for players to make money through their NIL, players can also change schools without being forced to sit out. The transfer portal has completely transformed roster construction for college football teams, and it will have to be included in a game.
EA Sports already has to deal with something similar to this when it comes to professional sports and college football now has something like free agency. New updates can be introduced to games to change where players are enrolled, or those updates can simply be made with a new version of the game. 
Conference realignment is set to transform the world of college athletics over the next several years as well, and most of those updates won't happen until after the launch of the new game. Later versions of EA Sports College Football will include the new teams in different leagues. 
Madden Back on the Cover
Madden will always be the most important sports video game under the EA Sports franchise, and that game is going back to its roots in 2023. The Madden 23 game will once again feature legendary and Hall of Fame head coach John Madden on the cover. 
EA Sports made this announcement on June 1 and that is the date that is known as Madden Day by followers of this game or of video games in general. There are going to be three different versions of the cover, and different parts of Madden's life in the NFL will be highlighted.
The official launch date to the general public of the Madden 23 game is set for August 19, 2022. The All-Madden version will be released a few days earlier on August 16, and some users will also get access to a free trial version. 
Madden will continue to play a key role throughout the game, and his famous All-Madden teams are going to be a key part of the latest version.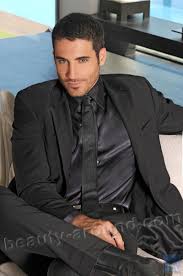 "Certified tv guru. Reader. Professional writer. Avid introvert. Extreme pop culture buff."