If you hear someone talking about making MLB picks today then you might have to ask them if they are talking about real life or video game action. People that are really into playing video games would argue that the action in the virtual world is sometimes much better than it is in real life.
Sports video games have evolved over the years, and the graphics and visuals are extremely close to real-life action. Even though the games have improved in the past few decades, some of the best sports video games of all time were still made and enjoyed years ago.
With that in mind, here is a list of the best sports video games of all time. 
7. Tecmo Bowl
It would be impossible to make a list of the best sports video games of all time and not include Tecmo Bowl. The younger generation of readers will have no idea what this game is or when it existed, but it is responsible for nearly all of the other games on the list. 
Tecmo Bowl was a very simple concept, and the game was made even more famous by Bo Jackson and all of his ridiculous feats. This is a game that came with severe limitations, but it was also well ahead of its time. 
6. Ken Griffey Jr. Major League Baseball
You won't find much love for N64 games or baseball games on this list, but there was one title that covered both areas perfectly. Back in 1994, Ken Griffey Jr. was one of the biggest names in sports, and he was also the leading man in one of the best baseball games of all time.
Built for the N64, Ken Griffey Jr. presents Major League Baseball as a game that required a ton of skill unless you were playing with the Seattle Mariners. This game featured plenty of legends of the game, but the eventual strike kept the game from being made and released in other years. 
5. FIFA
Soccer isn't a popular sport to watch in the United States, but it has become a popular sport when it comes to video games. FIFA is the best soccer video game, and it's one that really doesn't have a true rival. 
This game has continued to evolve over time and it could be credited with helping to grow the sport of soccer in the US a bit. FIFA is known for having some great gameplay options and also some terrific graphics. 
4. NBA Jam
You have to go back quite a ways to find the 4th best video game of all time, but it's a game that has plenty of cultural relevance. NBA Jam is still mentioned to this day on live TV broadcasts or also during games that are played on the playground. 
What made NBA Jam so unique is the fact that the gameplay did not resemble a real NBA game at all. There have been some attempts to bring this game back, but nothing will be as good as the original. 
3. ESPN NFL 2K5
EA Sports is known as the clear leader when it comes to sports video games, but ESPN had a good little run also. The best game ever made by ESPN was NFL 2K5 and it was a clear rival to Madden. 
What made NFL 2K5 work so well is the fact that ESPN personalities and commercials were included in the game. ESPN wasn't able to take advantage of this game by backing it up, but this game was excellent. 
2. NBA 2K
NBA 2K is one of the most popular video games of all time and not just when it comes to the sports category. The NBA itself has helped make this game so popular and some of the best athletes in the world are known to play this game daily. 
Basketball is clearly one of the best and most popular sports that are out there and the NBA 2K game has only helped push that agenda. 
1. Madden
It's simply impossible to name any other sports video game franchise as the best compared to Madden. You can pick nearly any year of Madden and it will always rank among the best of that year. 
This franchise revolutionized how sports video games are made and played and it's longevity is also something to marvel at. While some video game titles lose popularity from time to time that just doesn't happen with Madden.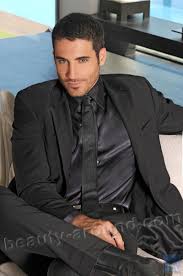 "Certified tv guru. Reader. Professional writer. Avid introvert. Extreme pop culture buff."