The sports video game industry has seen many incredible titles come around over the years. Many of them enjoyed immeasurable successes during their time, and still today, we can still enjoy them and take a trip down memory lane. The good thing is that they come in different genres and give fans the chance to enjoy the sports that fit them.
So, if you're an NFL fan, you can always find a perfect NFL video game that would help you understand the league and even improve your predictions of the NFL week 1 odds. It is also helpful for other sports. Therefore, you might want to choose the suitable games before you jump into playing. 
In that case, let's take you back decades when the games are fresh and the times are new. Let's go back to the times that show some of the titles that shaped our childhood. So, we ask you to follow us as we take a look at some incredible video games that have been around for many years that you can try. 
World Soccer Winning Eleven 7 International
One of the best soccer games to ever grace the market was Konami's World Soccer Winning Eleven 7 International, a top-notch game with an incredible gaming experience. It was an advanced game when it came out as the movement, skill level, and all of that were at the top of the pile. Therefore, it was one of the number one go-to for many soccer video game lovers. 
Blitz: The League II
If you're a fan of the NFL, you would have loved Blitz: The League II. The game offers an incredibly unique representation of what many hardcore fans want in an NFL game. The hard hits and quick action. You should know that this game was a top pick then, and the graphics were not too shabby, making it hold well today. 
NCAA Football 2004
In 2004, we saw the release of a college football-based game where you'll find the former USC Heisman Trophy champion, Carlson Palmer. The game was the first to feature the ceremonies of the amateur college football franchise. It brings a unique energy to the table, and it is like you're part of the college football frenzy.
NFL Gameday 98
Another NFL-based game to make it to this list is the NFL Gameday 98, which comes with some of the most revolutionary gameplay of its time. Many would agree that the game was ahead of its time, and we could see that it has many features that made it a good option for players who wanted to enjoy a top-notch experience. 
Speedball2: Brutal Deluxe
If you want a game that combines two sports, you should try the Speedball2: Brutal Deluxe option. The game is an incredible title that combines handball and ice hockey to give an epic sports video game experience. The game was a top-notch title when it came out in 1990, and the base feature of the game is set in the year 2105.  
Sports Champions
This title is for those looking for a game that combines different sports and allows you to select each one. In that case, you can choose the ones you want without a problem and go with them as you please. All you should do is ensure that you understand the games and you can play them. 
Jordan vs. Bird: One on One
Larry Bird and Micheal Jordan's rivalry in the Eastern conference from the 80s to the 90s was epic. Both players were looking to win the conference championships and win the NBA Championships. 
With their rivalry very popular, it was no shock that there was a game based on these two characters. The game gave fans what they wanted: a one-on-one showdown between these two players. 
Virtua Tennis
Sega Dreamcast has a long-standing history of delivering some of the most epic games in the world, and Virtua Tennis was one of them. You could see how incredible the game was, and you can tell that it is an excellent title that you can enjoy, although excluding female tennis players was a red flag.  
Major League Baseball Featuring Ken Griffey Junior
This Nintendo64 game was one incredible title that many people enjoyed, especially the fans of Ken Griffey Jr. It was a top-notch title that was set out to improve the popularity of the MLB across the world. Therefore, it did its work perfectly, and we could see one of the best MLB games ever made.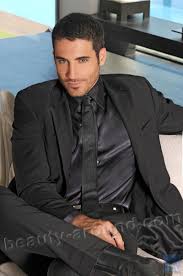 "Certified tv guru. Reader. Professional writer. Avid introvert. Extreme pop culture buff."