Last updated on June 16, 2023 by Marina Meyer
With the continuous advancement of smartphones, the question arises more and more whether we have really reached a dead end. Yes, the camera and processors are getting better with each new generation, but when can we really talk about a breakthrough?
One area that certainly provides potential for such a hack is the robustness of our mobile phones. And Apple seems to think so, too. Rumors have it that the upcoming iPhone 15 Ultra, billed as this year's premium model, will have a lighter and stronger titanium frame instead of the usual stainless steel frame of Pro iPhones.
Looking ahead: Apple plans to use tougher glass
Looking to the future, Apple appears to be looking for a way to make the glass on the front and back of the iPhone — the parts that break most often — stronger and more durable. At least that's what a recently awarded patent from the tech giant suggests.
The patent describes a new type of case that is more resistant to corrosion, which means fewer scratches. Unfortunately, there is no evidence that this new material can better protect your phone from cracks from falls or bumps. Therefore, it cannot be said that this material will make phone covers outdated.
Impressive material: durability and electromagnetic properties
However, what is impressive about the material described in the patent is that it still displays favorable electromagnetic properties while at the same time being more scratch resistant.
With the suspected change in the iPhone 15 Ultra's material and this patent for a more scratch-resistant glass, it seems clear that Apple sees durability as the next big step for its premium phones. However, it is still a patent that often remains a concept rather than a reality, so keep your expectations realistic.
However, a more flexible smartphone that doesn't break easily would be a logical focus for manufacturers. It's exciting to hear any news about the possibility of such improvements.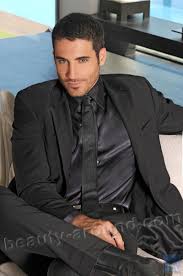 "Certified tv guru. Reader. Professional writer. Avid introvert. Extreme pop culture buff."