A few days ago, XPeng introduced its third production model, the XPeng P5 small electric sedan. The Chinese startup announced that more than 10,000 reservations had been received within 53 hours. The XPeng P5 is the world's first series Smart Stromer to be equipped with automotive quality LiDAR technology.
Was presented 'Family Friendly Limousine' P5 at the 2021 Shanghai International Auto Show. Thus the e-sedan adds another model to the portfolio of startups. It joins XPeng's P7 sports sedan and G3 compact off-road vehicle to provide customers in China a comprehensive range of mobility solutions. The P5 builds on previous models, not only in class-leading autonomous driving functions, but also in technology-backed third-generation intelligent cockpit functions, which see the car as a third living space as a complement to the living and working areas.
"We continue to research because we are convinced that technology will enrich our lifestyles and will transform mobility. We believe in the future of autonomous driving and remain committed to it. Transportation has a tremendous impact on our daily lives, technology is empowering our lifestyle choices and driving a fundamental revolution in mobility." – He Xiaopeng, Chairman and CEO of XPeng
As XPeng Motors explains, the P5 will bring NGP capability to the streets for the first time in a production vehicle. The system is based on XPeng's self-developed XPILOT 3.5 self-driving system – the strongest autonomous driving architecture in its class – as the manufacturer states. The new architecture includes 32 perception sensors (including 2 LiDAR modules, 12 ultrasound sensors, 5mm radars, and 13 high-resolution cameras) and a high-resolution positioning unit (GNSS + IMU), which have been integrated into dual-visual 360 ° fusion for handling With difficult and complex road conditions.
"The P5 realizes our vision of navigation-based autonomous driving with the goal of freeing the driver's focus and effort from the stress of manual driving."So the president continues. "We want to enable autonomous driving in any weather and in the toughest driving conditions."
As we mentioned earlier in the beginning, the Smart Stromer will also come with a third-generation cockpit. This presents itself here with a new level of rich and adaptive functionality – an extension of the third room in the home and in the office, made possible thanks to comprehensive language support and strong communication. P5's Xmart OS 3.0, the latest generation of XPeng OS in the car, fully supports voice interaction in all scenarios.
In terms of space on the interior of the P5, it should provide the most space in the A + sedans. This is expressed, among other things, in the fact that the e-car has fully adjustable front seats that improve the interior and enable a comfortable sleeping position. For a private cinema experience, Cinema Mode is also available via the optional full-width display with multimedia entertainment options and karaoke. Additional comfort and lifestyle features include a spacious 18-liter refrigerator and a full 220-volt power supply for accessories and appliances from other manufacturers.
XPeng is expected to be delivered in the fourth quarter of 2021. Early customers are entitled to free shipping and supercharge services for life.
Source: Xpeng Motors – Press release April 20, 2021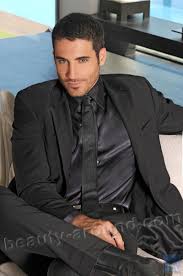 "Certified tv guru. Reader. Professional writer. Avid introvert. Extreme pop culture buff."