PETKUS has always been a think tank. Innovations are the historical legacy of the company's long history. It has become part of the PETKUS DNA: from building the world's first cleaning machine to today's multi-coating machine, which can be pickled and dried at the same time. Experience and knowledge, but also the courage to rethink old things and live with new ideas, are what distinguishes PETKUS.
Over the past 10 years, the company has grown at an average double-digit rate. Today, PETKUS represents a group of technology, innovation, engineering and services companies. This group reflects core competencies and guarantees that individual, customer-tailored and comprehensive solutions are optimally developed and optimized: from investment planning to technology concept development and delivery to turnkey operation with training. For these challenging tasks, PETKUS is constantly looking for committed employees who can take on interesting jobs at home and abroad.
The company, whose headquarters are still located in Wutha-Farnroda, is not just a hidden champion, it can rightfully call itself a global player. In recent years, it has established 15 subsidiaries in a total of 21 locations around the world. Managing Director Mark Schulze proudly points out that PETKUS's export share is more than 90 percent. The company's continued growth is attributed to its strong presence in international markets. It is important to him that all sites have the same core competencies. Schulz calls this the TIES strategy. TIES stands for Technology, Innovation, Engineering and Services. Let's take a closer look at the points:
technology
As mentioned earlier, the key point is to ensure technological competence in all subsidiaries. There are also our own training programs in the areas of systems consulting, project planning and innovations, which are implemented several times. Solutions and best practices for different seeds such as corn, wheat, oilseeds, etc. are presented and discussed. "At PETKUS Academy, expertise from different markets and regions around the world as well as applied solutions are collected, evaluated and disseminated for training purposes in all locations." Mark Schulz calls it the circle of knowledge.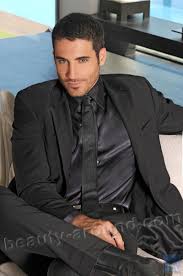 "Certified tv guru. Reader. Professional writer. Avid introvert. Extreme pop culture buff."