Singapore tops the rankings Smart City Index 2021, which lists the cities most involved in technology, but also lists environmental, health, and societal issues. The Asian city ahead of Zurich and Oslo. These are all cities that, according to their residents, have managed the Covid-19 crisis perfectly and tend to be resilient quickly.
The most recent data collected indicates that environmental concerns are ultimately strongest in relatively affluent cities. In general, access to better air quality and more health services has become a priority since the beginning of the pandemic. Moreover, the crisis linked to Covid-19 has dramatically changed the way leaders in major cities view the challenges ahead. In addition to the climate emergency, health-related factors have also become a priority.
In light of the experience of the pandemic, urban design and planning must also be adapted to these new challenges to make them definitively resilient cities, across the board.
The 10 smartest cities in the world in 2021
1. Singapore
2 – Zurich (Switzerland)
3 – Oslo (Norway)
4 – Taipei (Taiwan)
5 – Lausanne (Switzerland)
Helsinki, Finland)
7- Copenhagen (Denmark)
8- Geneva (Switzerland)
9- Auckland (New Zealand)
10 – Bilbao (Spain)
Note that three French cities appear in the top 50, Bordeaux is the best ranked (32), and that Paris only appears in 61st place.
Regarding North America, New York (12th) is a good student. In the Middle East, Abu Dhabi (ranked 28), in Eastern Europe, Moscow (ranked 54), in Latin America Buenos Aires (ranked 98), and in Africa Cairo (104).
The Smart City Index is produced by the Institute for Management Development (IMD) in Lausanne, Switzerland, and the Singapore University of Technology and Design (SUTD).
This report ranks 118 cities around the world based on how citizens perceive how technology is improving their lives, as well as economic and social data from the United Nations Human Development Index. The report included 120 residents in each city in July 2021, or nearly 15,000 residents in total.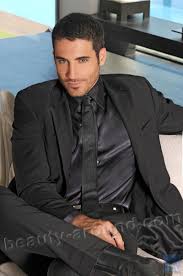 "Certified tv guru. Reader. Professional writer. Avid introvert. Extreme pop culture buff."