VIKMANSHYTTAN, Sweden, February 6 / PRNewswire —
CS ONE: Extremely smart, extremely secure and easy to use
CTEK AB, the global leader in car charging solutions, today launched the CS ONE, a revolutionary and powerful new battery charger (https://www.ctek.com/uk/battery-chargers-12v-24v/cs-one-uk) and a maintenance device with APTO (Adaptive Charging) technology, which is now available throughout Europe. The CS ONE is the smartest battery charger CTEK has ever made – cutting-edge APTO technology does the thinking for you without worrying about battery type, size or even positive and negative terminals, making it extremely safe and easy to use.
The CS ONE is highly intelligent and automatically provides charging and conditioning programs for any 12V lead acid or lithium battery without the need to select a mode or press a button. The CS ONE is equipped with non-sparking, polarity-free terminals that automatically detect positive and negative poles, so you'll never have to make a wrong connection again and never have to worry about the terminals touching each other when connected. The clear countdown screen shows how long it will take until the battery is fully charged and even when you can restart an empty battery.
PTEK's specially developed APTO technology will revolutionize battery charging by first contacting the battery to determine its size, chemistry and condition before automatically providing a customized charging program (2-8A) to optimize battery performance to maximize battery life. The built-in temperature sensor automatically adjusts the output voltage in cold and warm temperatures to ensure the fastest and safest charging times.
The free downloadable CTEK app provides additional functions such as 'RECOND' to restore battery voltage, 'WAKE UP' for lithium batteries with low voltage protection (UVP) or to return severely discharged lead-acid batteries to life and 'supply' to a single CS in 12 source volts.
John Lind, CEO of CTEK, said: "We are very excited to introduce our CTEK CS ONE, which takes a new and revolutionary approach to battery care. We were the first to introduce smart charging, and now, thanks to our revolutionary technology, we have launched APTO, the first fully adaptive charger. Thanks to This technology, Smart Made Easy, Simple Made Smart! CS ONE goes beyond traditional multi-level charging – it's the world's smartest, fully adaptive charger that really does it all for you. And with the introduction of polarity-free clamps, it's very safe and easy to use."
The CS ONE is suitable for cars, motorcycles, RVs, vans, and boats. It's easy to use, there are no modes to choose from – just plug it in and CS ONE will do the rest. It's the ultimate battery charger, conditioner, and maintenance device that can stay on your battery indefinitely to ensure your car is always ready when you are. .
Main features:
– VERY SMART AND SO EASY: No need to press buttons or select modes – just plug the CS ONE into any 12V lead acid or lithium (LiFePO4) battery and let it do its thing.
Adaptive Charging Technology (APTO): Automatically identifies the type and size of the battery as well as its needs and then provides an individual charging program with the most appropriate charge for your battery.
Polarity-free clips: Simply attach a clip to each charging point and CS ONE automatically detects the positive and negative pole.
– Damaged cell detection: CS ONE can detect if your battery can't be charged – and notify you.
– Easy to understand display: The countdown screen shows when you can restart the battery and how long a full charge will take
– ADDITIONAL FUNCTIONS: Activate additional programs/functions via the free downloadable CTEK app: – RECOND mode restores battery life and regenerates empty or deeply discharged batteries – WAKE UP for lithium batteries with low voltage protection (UVP) or to avoid deeply discharged lead acid recharge Batteries to life (up to 0V) – Converts CS ONE supply mode to a 12V power source to save vehicle settings in case you need to remove the battery – Advanced settings to monitor charger supply voltages and adjust charger amp LED brightness
Accessories: U-terminal connection redesigned for easier access to battery, rubber spool, wall bracket and adapter for compatibility with all existing CTEK accessories
– CS FREE comes with a 5-year warranty
More information about CS ONE can be found at www.ctek.com
Media contact:
Catherine Parker
public relations manager
Email: [email protected]
+44 7974141266
Photo – https://mma.prnewswire.com/media/1672701/CS_ONE.jpg
Logo – https://mma.prnewswire.com/media/1294898/CTEK_Logo.jpg
Original content by: CTEK AB, transmitted by aktuell . news
Original message: https://www.presseportal.de/pm/158805/5077034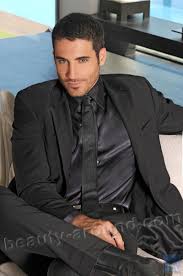 "Certified tv guru. Reader. Professional writer. Avid introvert. Extreme pop culture buff."