If you deal with modern television technology and compare it with each other, the question that inevitably arises is what exactly is Dolby Vision technology.
What is Dolby Vision actually?
Dolby Vision is an advanced HDR (High Dynamic Range) technology developed to take your viewing experience to a new level.
Unlike traditional HDR formats, Dolby Vision provides dynamic metadata. This means that the TV chooses the best brightness, contrast and color settings for each scene.

Dolby Vision has an expanded color spectrum that enables vivid and accurate colors to be displayed. The result is a realistic and impressive image.

Dolby Vision also supports higher peak brightness compared to traditional HDR formats. As a result, highlights in images are displayed more clearly and impressively.

And due to the increased peak brightness and extended contrast, details in dark areas of the image can also be shown better.

Dolby Vision is generally backward compatible. on TVswhich does not support Dolby Vision, and can therefore be viewed in an HDR-compatible version.

The difference between Dolby Vision and HDR10
Dolby Vision isn't the only HDR format out there. There are other standards such as HDR10.
HDR10 uses static metadata for the entire video, while Dolby Vision adjusts dynamic metadata for each scene.

Dolby Vision supports higher peak brightness and a wider color space than HDR10.

Dolby Vision IQ is an additional development that adapts image brightness and color to the lighting conditions in the room. This keeps the picture perfect in different lighting conditions.

In this way, the technology delivers a consistently impressive viewing experience, regardless of the environment. It helps to maximize image quality without over-lighting the image.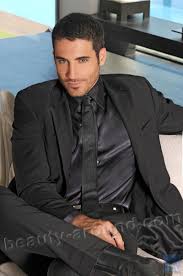 "Certified tv guru. Reader. Professional writer. Avid introvert. Extreme pop culture buff."