A few things about Mark Zuckerberg's new Thread app are reminiscent of rival Twitter. But there are differences too. The following positions may be important to success.
It has been dubbed the "Twitter Killer App". This refers to Thread, Mark Zuckerberg's new Meta platform. The threads come at a time when Twitter appears to be on increasingly shaky ground. But is this enough to topple Twitter in the long run?
At least starting threads is a success for the meta. "Wow," Zuckerberg wrote on his new network — 30 million would have signed up with Threads in less than 24 hours. But: "We still have a lot to do to develop the app further."
It does not work without an Instagram account
Thread's biggest advantage: The app is tied to the Meta Instagram platform. If you want to use themes, you must also have an Instagram account. The registration will then take a few seconds.
Existing connections can be taken with you – another reason why the app already has a large number of users. But: According to the first tests, threads can only be completely deleted if Instagram is also deleted.
Similar schedule, no hashtags
Similarities to Twitter: If you know Twitter, the topics will look familiar. The schedule looks very similar. Users can post posts with a maximum length of 500 characters. It can also be liked, shared, quoted or commented on. If you want to post a thread, as posts are called in the app, you don't have to make any major changes.
Differences: So far there are no hashtags for topics. As of now, it is not possible to search for topics, only for users. There are also no trends that show what is currently being discussed so intensely. Until now, it was only possible to post via the app, not in a web browser.
Direct message

impossible

"You can't use this thing on a laptop," Nilay Patel, editor-in-chief of technology magazine The Verge, told NBC. "Music, GIFs, clips: all in one folder on the desktop, not on the phone — but you need to."

Another difference: Threads must also open to other networks. Thread users should be able to communicate with users of apps like Mastodon, for example. Twitter owner Elon Musk has repeatedly blocked links to other networks in recent months.

Threads also do not allow direct messages to be sent. Not finished yet. Twitter is in a lot of trouble right now, so there's clearly been a lot of pressure to post now.
EU users will have to wait
"We were afraid the time window was closing. Timing is important," Adam Mosseri, head of Instagram, said in a podcast on The New York Times. Not everything is made clear regarding data protection law. That's why themes aren't available in the EU yet.
What does this mean for Twitter now? Social media expert Matt Navarra told the BBC that its owner, Musk, should be concerned. "He must be very worried, it's quite a challenge for his platform. There has never been anything like this."
Musk takes competition seriously
Threads already has more users than any other alternative to Twitter after a day. But it still lacks many important features for Twitter users. How meta boss Zuckerberg now develops the app further will be crucial to whether threads can actually replace Twitter.
The letter reportedly sent to Meta by Twitter's attorney shows that Musk takes the risk posed by threads very seriously. In doing so, he threatens to sue, Semaphore magazine reported. Meta hired former Twitter employees for the threads and gained inside knowledge and confidential information from them. Meta denies it.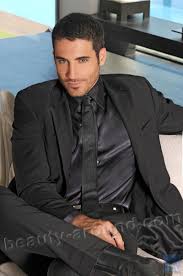 "Certified tv guru. Reader. Professional writer. Avid introvert. Extreme pop culture buff."