Vodafone has found a clever solution to shorten the often tedious search for a location for 5G antennas. The company quickly converted advertising pillars in Dusseldorf into 5G stations. A total of 50 billboards have been connected to fiber optics and are now providing people with fast 5G mobile connections from Vodafone.
Not only does this move benefit faster deployment of 5G services, but it also saves time and resources in finding new locations for cell base stations in inner city areas. Although the state of North Rhine-Westphalia changed its state building code in 2021 in order to shorten the approval process, the search for new sites on the rooftops of the inner city is still very difficult.
The issue with ad pillars has now been resolved. Advertising pedestals now not only perform their original function as a source of information, but also serve as modern nodes for future radio communications.
The next two years should be noisy Vodafone Another 100 columns will be added, which will also ensure improved network coverage and greater stability. NRW Minister for Construction Ina Scharrenbach, Lord Mayor Dr. Stefan Keller and all the other participants in the project come together to celebrate this important milestone in turning advertising pillars into 5G terminals.
"A smart solution for more mobile communication in the city: The 5G advertising pole brings more reception bars to the smartphone and makes Düsseldorf a leader in digitalization. The historic landmark advertising medium provides fast mobile internet with mobile modernization. In Düsseldorf, The city of tomorrow is becoming a reality today. It is an example for other municipalities to improve mobile phone coverage within the city. With the current state government bill to change the state building law, we want to further speed up communications, says Ina Scharenbach, Minister of Home Affairs, Municipal Affairs, Building and Digitalization of the State of North Rhine-Westphalia mobile.
Standalone antennas in outdoor areas must be free of any building regulations, regardless of their height. Since there is limited space for new antennas in inner cities, an innovative solution was found with 5G advertising poles. "Having been one of the first federal states to free state building codes from bureaucratic hurdles, we are also pioneers in North Rhine-Westphalia in this project," said Scharnbach.


Building a 5G ad column only takes half the time
The innovative integration of 5G antennas and cellular technology in the advertising poles made it possible to install three 5G antennas each, plus all the necessary technology, mounted on large masts in traditional cellular sites, in the basilica-style roof and in the roof. Concrete body to incorporate advertising pillars.
This compact architecture allows for efficient use of limited space while providing strong 5G coverage. Compared to traditional cellular sites, setting up a 5G ad column takes less than half the time.
The 5G antennas, which were installed in cooperation with Ericsson, provide each advertising pole site with a radius of about 400 meters with a fast network. On average, nearly 6,000 connections are made with 5G-enabled smartphones per pole per day.
In addition, about 200 GB of data flows through Vodafone's 5G network every week. Users benefit from fast speeds of up to 1000Mbps and remarkably short response times of less than 10ms.
This is possible because Vodafone has equipped its 5G ad poles with advanced 5G+ technology. Data transmission always remains within the reliable 5G architecture to ensure an optimal user experience.
"National broadband and 5G coverage is an essential requirement for a successful commercial site. Düsseldorf Mayor Dr. Stephen Keller said.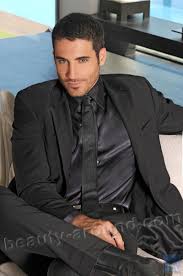 "Certified tv guru. Reader. Professional writer. Avid introvert. Extreme pop culture buff."