The energy sector has reached an inflection point. The rapid energy transition from fossil fuels to renewable energies provides a unique, decentralized and more complex ecosystem. The boom in distributed energy resources (DERS), whether it be wind farms, solar energy or tidal power, is a game-changing factor, as they need to provide energy immediately on demand from end consumers.
This transition sparked an unprecedented explosion of data. Therefore, companies in the energy sector must be more flexible in their decision-making. This requires, among other things, improving their ability to make decisions about information in order to exploit data in anticipation and not just retrospectively. This development is fueling a shift in the way traditional energy companies operate and is accelerating the digital transformation of core businesses that are preparing for the future.
for you Indications

source

Data Driven Evolution
The explosion of data is fueling many factors within this new ecosystem, including the deployment of a large number of Industrial Internet of Things (IIoT) devices, increased connectivity, and the integration of new unconventional data sources. Despite investments already made in IT infrastructure, equipment, and operational technologies, many processes remain manual, disconnected, and inefficient. Data is often siled, the ability to share it with partners is outdated and technical simulations are lengthy. Assessing risks, checking asset integrity, and tracking security incidents can be costly and time-consuming.
Managing data from different sources, with new considerations such as customer sentiment and real-time weather integration, is a game changer for future projects.
We expect the volume of data to grow at least 100-fold over the next several years – perhaps a conservative estimate. Managing data from different sources, with new considerations such as customer sentiment and real-time weather integration, is a game changer for future projects. The ability to manage large-scale business processes and the associated volume of data requires companies to invest in advanced and effective analytics tools to securely collect, store, and analyze this data.
The multinational energy supplier Engie has been visionary in its approach to this new environment, but also in the storage, use and exploitation of data to learn from it. The company moved its data to the Common Data Hub (CDH), a dedicated data repository using a globally distributed data lake and analytics solutions. Since the implementation of CDH, Engie's renewable fleet of wind, solar, and hydroelectric dams has become significantly more efficient, saving hundreds of millions of dollars by improving asset availability and performance. This change was also a major driver of performance and had an impact on other operational areas, allowing Engie to achieve savings of up to 5% without having to hire additional staff.
Shell has also been on the cutting edge of data. The company has a large number of geologists around the world working on how best to explore. They have such a large volume of data, coming from disparate sources, that it is difficult for them to search effectively. To overcome this difficulty, Shell has created the Subsurface Data Scientist (SDU), which provides a number of analytical and machine learning capabilities that allow Earth scientists to be more efficient and to successfully complete their exploration activities.
Transformation acceleration
Much of the success of technology adoption depends on the mindset of the people involved in the process.
There is a practical way to complete the energy transfer. Much of the success of technology adoption depends on the mindset of the people involved in the process. A clear goal set by leaders, which encourages the organization to move faster than it would normally have done, can inspire change. Training will help put teams on the path to digital transformation, enabling individuals to learn quickly and, if necessary, fail. It's all part of the process of innovation and experimentation for future success.
Digital initiatives cannot be treated as simple operating expenses. The impact of IT investments is likely to have a much broader benefit over many operational processes: better collaboration with third parties, improved visibility of supply chains or reduced downtime, for example.
Le revers de la médaille, bien sûr, c'est que lorsque les organisations traitent l'investissement numérique uniquement d'un point de vue stratégique, la logique s'articule autour des dépenses, qui façonneront à plus les futures entresative prisesant long term Interestingly, organizations with a clear digital strategy backed by a leadership team tend to improve operational efficiency across their businesses, with 15% of value being generated from data only.
Make future aspirations a reality
Leaders in the energy sector now have the opportunity to create a solid foundation, not only to meet immediate challenges, but also to instill strength and resilience that will allow their businesses to grow and adapt to any future situation. Achieving goals such as energy diversification, sustainability of natural resources and the goal of "zero emissions" is only possible through technology. Digital transformation enables data to be efficiently harnessed and analyzed so companies can make better business decisions faster. Access to more accurate information, powerful analytics, and fact-based forecasting will also help improve operations and customer experience.
As the energy sector continues to evolve, computer and cloud technologies will play an increasingly central role. For some organizations, this is a real revolution while others are already accelerating the process of digital transformation.
Bar Arno van den Hack, responsible for worldwide business development, Energy d'Amazon Web Services (AWS)
Expert opinions are published under the full responsibility of their authors and in no way obligate the editorial board of L'Usine Nouvelle.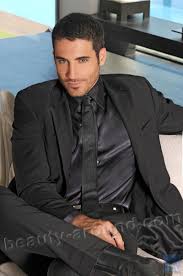 "Certified tv guru. Reader. Professional writer. Avid introvert. Extreme pop culture buff."