I believe in the future of BEV electric mobility!
I also think that managers of all the companies I mentioned above got on this train too late.
I also think Volkswagen's Herbert Dees is the only manager who understood this turbulence early on – but that cost him his head in VW, if you remember correctly.
I am also very happy that Herbert Dees heads the Volkswagen Group and that it is now making great strides in the right direction.
However, I don't think the current Volkswagen models are technologically on par with those of Tesla.
I don't think VW Group will be able to close this technology gap in the near future.
I am well aware that "belief" is of course not "knowledge," and that is why everyone can believe whatever they want.
Why am I here on the forum?
Because I would like a lot of information on the topic of electric mobility.
Because I want to bring the knowledge that I have learned to discussion with others.
Last but not least:
Because I can't stand the fact that Tesla is constantly discredited with any FUD.
Note: And yes, just because you keep millions of people at work and baking, you can still sleep through the future:
At the time: Trainers, horse builders and breeders.
Today: Kodak Management, Nokia Management, Lehman Brothers Management …
The Pope is supposed to be infallible 😉
It is clear that managers, ministers and ex-presidents are not again and again 😉
I am probably completely wrong in my opinion – and in 2025 we will all drive hydrogen cars
This is why, in my opinion – and everyone is welcome to have a different opinion.
Time will tell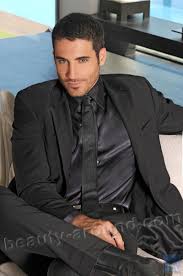 "Certified tv guru. Reader. Professional writer. Avid introvert. Extreme pop culture buff."