Even TV has been on the topic of technology these past few weeks. ChatGPT is currently making waves and is currently dominating technology news. Everyone talks about artificial intelligence, which is reason enough for us to talk about it 103 times in a row. But that's why we brought home an expert in this field!
Podcast on Artificial Intelligence "ChatGPT" – with Dr. Joshua Borchardt
Timestamp:
(00:00:17) – Welcome and introduction
(00:01:19) – What is ChatGPT?
(00:09:34) – Where does ChatGPT data come from?
(00:13:08) – Is ChatGPT really that much better?
(00:16:56) – Where is ChatGPT currently implemented?
(00:19:16) – Can ChatGPT write news?
(00:22:27) – ChatGPT vs hate speech
(00:26:27) – Artificial intelligence in literature
(00:29:13) – Artificial intelligence as a content learning tool
(00:32:22) – ChatGPT vs. Alexa, Siri and Co
(00:34:58) – Has AI revolutionized journalism?
(00:46:52) – Freedom of expression versus prohibition
(00:49:07) – quiet digitization
(00:51:34) – What is the future of ChatGPT
(00:54:39) – What are the limits of ChatGPT/AIs in general?
(00:56:52) – How is Silicon Valley reacting?
(01:02:23) – Who owns ChatGPT scripts?
(01:04:29) – Farewell
AI revolution?
Dr. Aljoscha Burchardt works at the German Research Center for Artificial Intelligence and has been working on the topic of ChatGPT for some time. An expert in language technology and AI was our guest and answered our questions about the well-known AI ChatGPT. What is ChatGPT anyway? How does it actually work? Where are you using? How can it be used in the future? What is possible and what is not possible? And what effect would such artificial intelligence actually have on our work as editors and journalism as a whole? How revolutionary is the technology? We've discussed these and many other questions in our podcast and provided a deeper insight into what ChatGPT is and how the topic is primarily categorized.
Of course, a big thanks to Josha, whom we were able to catch up with questions!
We hope you have a lot of fun with this rather different episode of Up to the telly!
Coordinator: Kristian Koetka
Guest: Alexander Weinstein, Anne-Catherine Gunther, Dr. Joshua Borchardt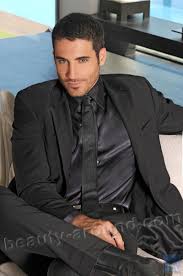 "Certified tv guru. Reader. Professional writer. Avid introvert. Extreme pop culture buff."