The open source email client 'Thunderbird' v102.1.1 was released on August 8 (US time). After deleting a key in "OpenPGP Key Manager", the selected key is now erased, and the following errors are fixed.
Update popup notification may still appear after switching desktop workspaces in a Linux environment
Thunderbird may not be usable due to macOS display issues
OpenPGP public key is not automatically attached even if encryption is enabled Remember if default is 'No encryption'
Failed to import OpenPGP keys stored in binary format
Failed to export OpenPGP public key from account settings
Saving an encrypted OpenPGP attachment creates a corrupted file
Thunderbird may crash when receiving too many OpenPGP keys in one email
POP3 message download progress bar does not appear
OAuth2 authentication may not work if the email domain does not match the domain of the OAuth provider
OAuth may not work with some POP servers
RSS feed URL links may not be enabled in the header panel through the keyboard
A self-signed TLS certificate may not work for POP3 connections
Passwords containing non-ASCII characters may not work with POP3 connections
Error not displayed when incorrect password is entered for POP3 account
NNTP articles are not displayed in the preview pane if the primary password is set
Unable to download NNTP articles if the server hostname is not all lowercase
Failed to save NNTP messages to local disk
Drag and drop from the address book to the compose window may add unexpected contacts to the target
The 'default' label may not appear in emails when editing a contact
The Contact Address, Role, and Organization fields may appear in the wrong order
Contacts with birthdays on February 29 may not display correctly in non-leap years
Improved image detection in vCards
It is not possible to drag and drop contacts into other address books
Contacts saved in the Google CardDAV address book have additional backslashes in the text fields
Contacts without first/last name/display name may appear empty in the contact list
Automatic attachment of vCards and OpenPGP keys may not work as expected
CPU overload when opening settings page
The calendar may not respect the date and time format for your settings.
OpenPGP key import wizard is not adapted to dark theme
Various visual and thematic improvements
Various access improvements
No security fixes were announced.
Thunderbird 102 is a free software that welcomes donations for Windows/Mac/Linux, Windows version is available on Windows 7 or later. Currently, it can be downloaded from the official website "thunderbird.net". The Windows version can also be downloaded from the Windows Forest Library. Users of "Thunderbird 102" series can update with auto update function.
Please note that you cannot update directly from "Thunderbird 91" series at this time.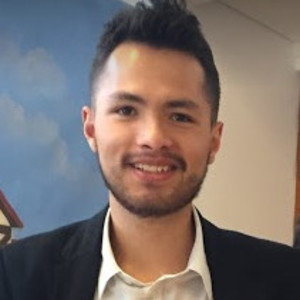 "Travel maven. Beer expert. Subtly charming alcohol fan. Internet junkie. Avid bacon scholar."