Today's Nexon (March 24, 2023) is an ocean adventure offering an Early Access version on Steam"Dave diver"toThe official version was released in Juneannounce.
This business is a sub-brand of the companyMintropIt is a title under development. Explore a huge underwater hole called "Blue Hole", meet various sea creatures, and run a sushi restaurant with the freshest caught seafood.A hybrid game of ocean adventure and management simBecome. If you improve your diving equipment with the profits you earn from running the restaurant, you will be able to dive longer and catch more rare fish.
In the official version, the mystery of the blue hole will be revealed.Chapters (4-7)And additional maps with new exploration areas and new bosses. This is a gameplay videoA new trailer has been releasedSince it is, let's check that out too.
New trailer for "Dave the Diver"
Hybrid/ocean adventure
"Dave diver"
The official version will be released in June 2023!
A new trailer has also been released showing gameplay footage.

Nexon Co., Ltd. (Headquarters: Minato-ku, Tokyo, President: Owen Mahoney, TSE: 3659, hereinafter referred to as Nexon), which produces and operates virtual worlds, is a sub-brand of "MINTROCKET" (Mint Rocket) We are pleased to announce that the release The official version of the new hybrid ocean adventure "DAVE THE DIVER" is in development and will be released on Steam in June 2023.

Dave the Diver store page:
https://store.steampowered.com/app/1868140/_/

Dave the Diver is a mixed ocean adventure where you dive into a mysterious blue hole, catch fish by day, and serve fresh sushi to customers in a beachfront sushi restaurant by night. Released early on Steam in October 2022, the charming and addictive action-adventure game has amassed over 9,400 reviews in the Steam community and has a "very positive" rating of over 97%. It has the highest rating (as of March 22).

The official PC version, scheduled for release in June, will include the remaining chapters (4-7) that reveal the mystery of the Blue Hole, additional maps including new exploration areas, and new bosses.

"Dave the Diver" is available in Japanese, English, German, Korean, Spanish, Simplified Chinese, and Traditional Chinese for players around the world to enjoy. In addition, we plan to add more supported languages ​​in the official release.

The game also has full controller support and macOS compatibility for those who prefer the classic gamepad experience.

In addition, in the "Future Games Show Spring Showcase 2023" digital showcase event that provides more than 50 information about the new game, which was broadcast today from 7:00 (Japan time) on March 24 (Friday), the official release of the game will be launched. The final trailer for "Dave the Diver" including the video.

New demo for Dave the Diver:
https://youtu.be/ep96Em-GJC0
(Published in "Future Games Show Spring Showcase 2023")

Future Toys Expo Spring Expo 2023:
https://www.youtube.com/watch?v=Fq-Cyif7uGE

▼ About "DAVE THE DIVER"
"Dave the Diver" is a "hybrid ocean adventure" where you dive into a mysterious blue hole, catch fish during the day, and serve fresh sushi to customers at a beachfront sushi restaurant at night.

Players navigate vibrant and sometimes dangerous seas in order to catch fish for their restaurants. Earn money from your restaurant to improve your diving equipment, allowing you to dive deeper and longer, avoid the threats you face, and catch more rare fish.

Enjoy an engaging story and addictive gameplay as you explore the Blue Hole.

Key Features

・ Addictive Gameplay: Experience this challenging hybrid ocean adventure that combines adventure, action, RPG and management.

Blue Hole: takes players to a fantastic undersea biome, home to more than 200 species of marine life.

・ Dive towards the articles! : Use your signature harpoon to catch the various fish and creatures that live in the Blue Hole. New equipment can also be upgraded and improved to explore dangerous and unknown areas.

・ Let's enjoy the guests! : Run your own sushi restaurant using the ingredients you collect. You can buy new equipment and develop new areas with the income you earn from managing restaurants.

A 'Deep' Mystery: Enjoy the captivating story told by Dave and his quirky friends. Uncover the mysteries of the Blue Hole and rediscover the secrets of the ancient sea floor with Dr. Bacon.

* The screen is under development.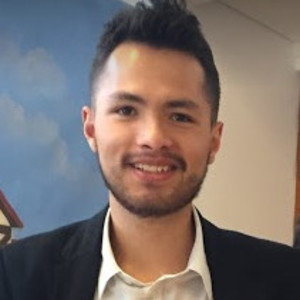 "Travel maven. Beer expert. Subtly charming alcohol fan. Internet junkie. Avid bacon scholar."