The Lost Ruins of Arnak is a two to four person game from Czech Games Edition. We travel to Arnak Island, make amazing discoveries, have to face huge creatures and do a lot of research on the side.
The exquisitely designed game board, as well as the various storage areas for cards and game materials, on the one hand show a large number of places to visit. In known places we know what we will find, in undiscovered places we do not know. On the other hand, a search metric that promises more points for the final evaluation can be seen the further we advance with our scores.
What distinguishes the lost ruins of Arnak?
The game engine is a deck component. Everyone starts with the same cards and will buy more as the game progresses. Almost all cards allow for two effects: on the one hand, I can use them to travel to different locations on the game board depending on the code, or they allow me to access the five different currencies, search at a low cost, travel or to buy new cards.
Resource management plays a major role. I travel places to store them. In undiscovered places there is a gamble: in addition to suitable means of travel, I need a certain amount of compass coin, then I will find something as a reward, and in the end, I encounter a creature, which in turn requires a set of coins that I did not know before to conquer. Ideally, you put everything together and made a good cut in two runs and collected eight strong victory points. If I fail, I have a fear card on my cheek that brings no more than a negative at the end.
Research means climbing on a special scale for certain coin combinations in order to collect many victory points at the end and also to receive resources again. There is a race, whoever reaches certain areas first wins rewards.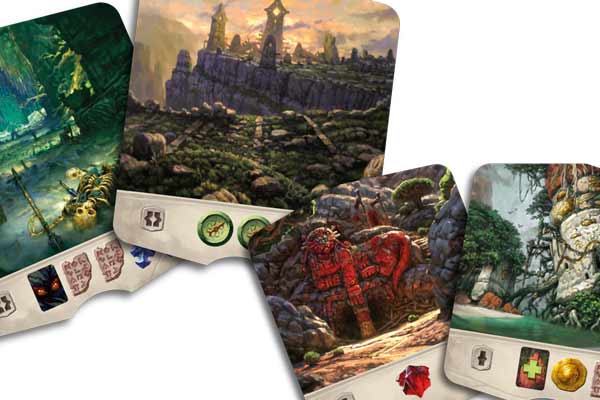 So buy cards, travel and search, these are the three main actions, as there are many ways to initiate additional side actions via the cards at hand. Everyone starts the round with only five cards in hand. It is important to establish a good link so that both archaeologists, if possible, go on trips, use card effects, acquire new suitable cards, and perhaps the research can progress.
Is The Lost Ruins of Arnak worth it?
In fact, the mechanisms in Arnak do not really offer anything new, but … the materials, equipment and design are simply overwhelming! With the amount of attention to detail done here, game plan, cards in hand, every time I feel like acting in the middle of a movie about Indian Jones without having to put up with the horrible image of a woman. That alone wouldn't be enough for the old hand, no, Arnak builds a very charming enchantment. And this lies in the limited game rounds, after only five rounds the game ends. I still have a lot of plans… The deck isn't played through that often, you'll only notice that after a few games, so you should consider getting the cards. Successful sequencing of effects is of course a lot of fun! Arnak is not a complicated brooding game, it is not difficult to start, the icons are attractive quickly and they play very quickly. There are always many opportunities to improve in the course of the game, so the incentive to replay is very high.
It's great to play in pairs and allows for more planning. The four of them have completely different pressures, places are often traveled faster, the rewards disappear and Plan B has to be pulled out of the stairs more often. The solo mode is interesting, but the doubts about what my teammates are doing creates more tension in my opinion.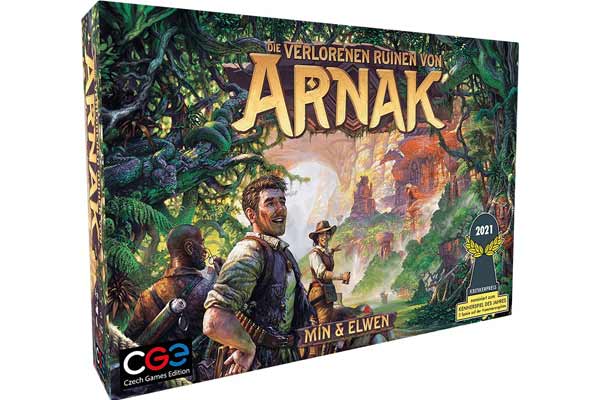 The lost ruins of Arnak is not a board game that can be fully accounted for, in two important places – which new cards appear and what awaits us with the discoveries – luck plays a major role, but does not have the effect of blowing up the game. The game board is double sided. The second page is more fragile and more difficult because it contains different requirements. Smooth recommendation from me!


"Explorer. Communicator. Music geek. Web buff. Social media nerd. Food fanatic."