Burbach. The new ice skating season begins at the Burbach Ice Rink. After converting the old refrigeration unit, things will start again on Thursday, October 26.
"An investment in the future to promote not only ice skating, but also environmental protection," is how Sportunion Peuerbach describes the now completed project at the ice rink. The conversion not only allows for better ice cooling, but also enables more efficient and environmentally friendly use of the unit's waste heat. The resulting waste heat can be used to process ice as well as to heat the cafeteria and changing rooms.
Another measure concerns the ice rink's dehumidification system. Previously, we had to rely on a gas boiler, but now the dehumidification system is also operated using the obtained waste heat.
"We are very much looking forward to welcoming our guests this season with a more environmentally friendly and efficient ice rink," says Chairman of the Board Johannes Reinholdner, who is excited about the redesign. "Upgrading our cooling system and using waste heat are important steps towards sustainability," he adds, inviting families and groups of friends to visit.
At the beginning of the season there is an ice disco, and on Saturday 28 October, DJ Kinimod will play music.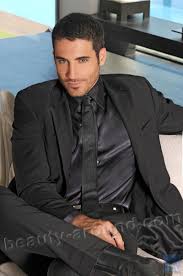 "Certified tv guru. Reader. Professional writer. Avid introvert. Extreme pop culture buff."