CyberZ Co., Ltd. is operated by and Avex Entertainment Inc. and TV Asahi Co., Ltd. The largest e-sports event "RAGE" in Japan. The Apex Legends Global Series (hereinafter ALGS) Year 3 will be distributed from Sunday, November 6, 2022.
ALGS is an esports tournament that defines the best Apex Legends shooter royale game in the world. It will be a tournament in which not only professionals but amateur players and teams participate as well, and the total prize money will be $5 million (about 550 million yen), the highest ever. The previous tournament, "ALGS Year 2", the biggest tournament ever in esports, was the pinnacle of "Apex Legends". Many people from 79 countries and regions around the world participated. The Year Two Championship was an amazing success, with a cumulative total of nearly 11 million watch hours for the Year Two Championship alone.
Building on the success of the second year, we have decided to hold ALGS for the third year. In this tournament, the Regional Final will take place on the last day of the regular season for each division.
The 30 teams from all five regions (North America/Europe, Middle East, Africa/South Asia Pacific/North Asia Pacific/South America) from the Pro League starting on November 6 are 22 direct invited teams and 8 teams from the pre-qualifiers Pre-season The 30 teams in each region will be divided into three groups of 10 teams each based on their performance in the pre-competition and pre-season ALGS qualifiers. Year 3 will see three LAN events with a total prize pool of $5 million. For more details, please check the official ALGS website.
(https://www.ea.com/ja-jp/games/apex-legends/compete/overview)
Don't miss ALGS, which is attracting attention from all over the world for the third year.
■ "Apex Legends Global Series Pro League" chart
Organizer: Electronic Arts
Production: RAGE (CyberZ Inc., Avex Entertainment Inc., TV Asahi Inc.)
Game title: Apex Legends
▼ Click here for Pro League Split 1 distribution channel
YouTube:https://www.youtube.com/channel/UCsCvBHQucEbAyQPypuOCA_w
Twitch:https://www.twitch.tv/esports_rage
Twitter Livehttps://twitter.com/ALGS_JP
Tik Tok Live: Coming soon…
■ "ALGS Year 3" schedule
dates:
Separate Pro League 1 Week 1 11/6 (日) 12:00 ~
Separate Pro League 1 Week 2 11/13 (日) 12:00
Separate Pro League 1 Week 3 11/20 (日) 12:00
Separate Pro League 1 Week 4 11/27 (日) 12:00〜
Pro League Division 1 Week 5 12/4 (日) 12:00
Pro League Split Regional Finals 1 12/11 (Sunday) Time Unlimited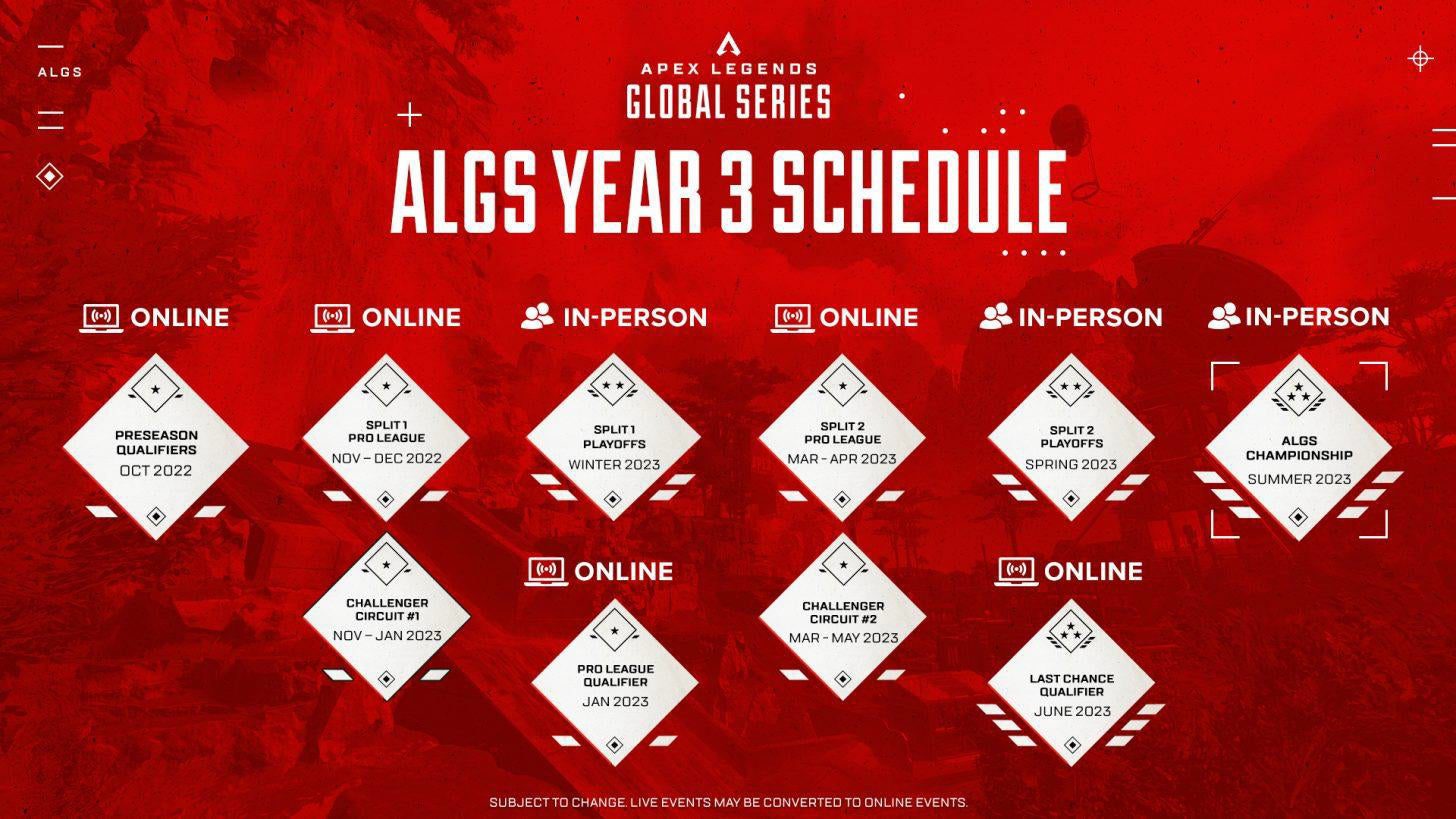 The Pro League will feature 30 teams, including 22 invited teams and the top eight teams from the Challenge Circuit (Qualifying).
■ 「Apex Legends」 (Electronic Arts Inc.)
A battle royale shooting game for PlayStation 5 / PlayStation 4 / Xbox Series X | S / Xbox One / Nintendo Switch / PC, in the form of a 3-player multiplayer battle, which was released by Electronic Arts on February 5, 2019. As of 2021, the number of players has crossed 100 million worldwide in just two years since its release . It will be a popular esports title in Japan as well.
Official site: https://www.ea.com/ja-jp/games/apex-legends
What is RAGE?


RAGE is an electronic sports event run by CyberZ Co., Ltd. and Avex Entertainment Co., Ltd. and TV Asahi Co., Ltd. and e-sports entertainment that challenges new common sense. In addition to running "Official Tournaments" for popular titles like Apex Legends, VALORANT, and Shadowverse, we run three projects: the offline and online public engagement type, and "Pro Leagues" that define the pinnacle of professional teams.
The maximum number of simultaneous connections for the online show exceeded 410,000, and RAGE dominated the top 3 local simultaneous connections for esports events*1. In the offline event*2 was held for the first time two years ago in 2022, 13,000 people tickets for the Super were sold on Immediately, and the following month, Saitama Super Arena *3 tickets were also sold out. The event was visited by more than 26,000 people, which recorded the largest number of fills in Japan, and set a record for esports events in Japan.
RAGE continues to break the record for the number of simultaneous connections in domestic official competitions, and is the number one e-sports entertainment in Japan in terms of the total number of fills and total viewership of esports events.
* 1 number of simultaneous connections is the total number of official YouTube and Twitch viewers * Esports Charts Research
※ 2 RAGE VALORANT Spring 2022
※ FIFA World Cup 3 2022 VALORANT Champions Tour Japan Phase 2
Official site:https://rage-esports.jp/
Official Twitter:https://twitter.com/eSports_RAGE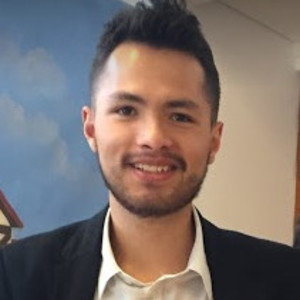 "Travel maven. Beer expert. Subtly charming alcohol fan. Internet junkie. Avid bacon scholar."