Headlights project information on the road. Photo: Authors Union/Ford
For some time now, head-up displays have enabled drivers to monitor traffic without losing sight of vehicle displays. reflected in the part. Ford engineers are now testing headlight technology that can help the person behind the wheel focus more intensely on the road, especially at night: In the dark, the system displays important information on the road surface that the driver necessarily has to see. on him.
Although there are far fewer people behind the wheel at night than during the day, the statistics in Great Britain speak clear language: 40 per cent of vehicle collisions happen in the dark, which is easier if you take your eyes off the road. Example: If a car is traveling at a speed of 90 km/h, it travels 25 meters per second. Every driver learns that he spends that time flying blind as he takes care of his tools.
High-resolution headlight projections can also be useful for other road users. For example, a zebra crossing can be displayed on the road, so that it is clearly visible to both drivers and pedestrians, even if the road signs have faded. It will also be possible to show a cyclist driving in front of him and how you plan to overtake him.
With appropriate online networks, technology can, for example, warn of weather changes, such as snowfall, fog, ice or icy roads. By connecting the headlight to the navigation system, it is also possible to display upcoming turns. At the same time, the width of the vehicle displayed on the road can indicate whether it fits into a gap or into a parking pocket or not.
Lars Juncker, who is responsible for advanced driver assistance systems functionality and software at Ford Europe, how? "Thanks to modern technology, headlights will soon be able to do more than just light the way."
Through projections, the person behind the wheel can receive important information without having to take their eyes off the road even for a second. (aum)
Homepage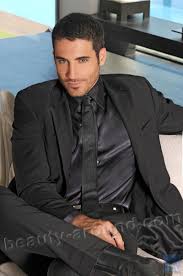 "Certified tv guru. Reader. Professional writer. Avid introvert. Extreme pop culture buff."