As the season changes from summer to fall, there will be more opportunities to experience music indoors and outdoors. In the upcoming outdoor season, there are wireless speakers that you can connect to your smartphone using Bluetooth and carry "Sound Good" with you, and you can also connect to Wi-Fi at home and enjoy high-quality music streaming services. Sonos Move and Sonos Roam.
Sonos is one of the strongest brands in the United States today, offering a plethora of audio products that combine the latest technology with cutting-edge design. We've developed a number of components focused on speaker systems, but the Sonos Move and Sonos Roam are particularly noteworthy wireless speakers.
Besides hardware, Sonos has the technical capabilities to develop software such as mobile apps in-house. Compatible with Sonos products such as these two models, the "Sonos S2" app not only has a setting menu for the different functions of the amplifier, but also allows you to customize the sound to your liking with an equalizer, and is equipped with a remote control function that allows you to choose songs collectively from Multiple music streaming services you use.
"Apple Music" by Apple is also a music distribution service that you can enjoy by linking your account to the Sonos S2 app. Many Sonos products are fully compatible with Apple's unique "AirPlay 2" wireless streaming function, which shows that Sonos and Apple are close partners in the audio field.
In addition, "Amazon Music" also supports the S2 app, and it follows the major HD streaming services. Although it is a portable product, it is possible to play high quality audio that highlights the capabilities of high-resolution audio sources by connecting to a Wi-Fi network.
■Sonos Move with a simple appearance and high exterior performance
When the Sonos Move was released in the spring of 2020, it became a hot topic as Sonos' first Wi-Fi/Bluetooth speaker with a built-in battery. In addition to the touch sensor remote control, the top surface of the main unit, which has a stunning design about 24 cm high without unevenness, has a built-in microphone to activate Amazon Alexa and use the "Auto Adjust Trueplay" automatic audio quality correction function.
On the back there is a handle that you can put your hand on so that you can lift and move the main unit freely. In order to keep the appearance of the main unit simple, it is said that no belt type handle is attached. The mass of the main body is about 3 kg. It is a size that you can easily hold in one hand.
The main body has high durability shockproof performance, and it has dustproof and waterproof performance equivalent to IP56. It is also perfect for adding color to your favorite music during outdoor recreational activities such as camping. The built-in battery has achieved durability that allows you to enjoy continuous playback of up to 11 hours on a full charge.
Trueplay auto-tuning is a function that automatically corrects the speaker's sound during Wi-Fi using the microphone built into the Sonos Move chassis. This unit is a portable speaker with a built-in battery, so it is expected to be used in various places inside the home. When you change location, the accelerometer detects it and measures the audio environment using a microphone while the music is playing. It is an excellent feature that will adjust the volume to suit the new location in about 3 minutes at a time.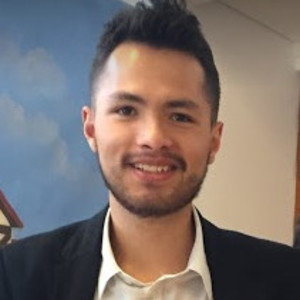 "Travel maven. Beer expert. Subtly charming alcohol fan. Internet junkie. Avid bacon scholar."