Perhaps no genre of music has influenced art, culture and technology as much as electronic music in recent decades. From now on, the exciting history of techno and home and club culture will be told at the "Museum for Modern Electronic Music" (MOMEM) in Frankfurt am Main. As the exclusive technology partner, Samsung equips the unique museum with its latest display technology and offers visitors and passers-by an interactive museum experience.
One of the most exciting is the history of electronic music, describing the combination of modern technology and its direct artistic application. With the Museum of Modern Electronic Music, or MOMEM for short, this story now has a home in Frankfurt am Main, the birthplace of European electronic music. MOMEM is by no means a classic museum. MOMEM is a club atmosphere where the historical dimensions and influences of electronic music can be explored, preserved and experienced interactively thanks to the latest display technology from Samsung.
"The history of electronic music is marked by a pioneering spirit. Because artists have not only advanced technological development with their art, but also shown how much technological progress can enrich our lives. And that's what we work on at Samsung every day. I am delighted that Samsung, as the exclusive technology partner of MOMEM, is able to recount this remarkable history," says Leif Eric Lindner, Vice President of Consumer Electronics at Samsung Electronics GmbH.
"MOMEM will be a place where the historical dimensions and influences of electronic music can be explored, preserved and experienced. A place of continuous movement and transformation. We are pleased to have a partner at Samsung who, like us, is constantly challenging the status quo and making MOMEM something special with their technology," says Alex Azary, Director of MOMEM .
An interactive showcase turns urban space into a piece of music history from June
The MOMEM museum and exhibition concept is more reminiscent of a club where visitors can interactively experience the history and development of electronic music's origins – on the exhibition grounds, but also from the street from June 2022. Passersby can then connect to the interactive media interface via smartphone, learning interesting facts about the culture DJs and even dance to weekly live concerts by local and international artists in front of the front. A networked display wall provides interactive access to your electronic music record – whether it's through interactive sound waves you interact with or through well-known songs like Mr. Or a "Boing, Boom, Tschack" power plant that operates in a continuous loop.
"Through the museum's interactive facade, we transform urban space into an art installation. Every day, an average of 150,000 passers-by can discover the history of music that has influenced many areas of our lives for decades. Says Mike Henkelmann, Director of Consumer Electronics Marketing at Samsung Electronics GmbH. : "This is digital storytelling and I'm glad we can make it possible with our display technology."
Since April 6, the doors of MOMEM in Frankfurt Hauptwache have officially opened. The exhibition begins with a stunning solo exhibition on a Frankfurt resident who is one of the most influential figures in the club's culture: DJ and brand owner Sven Phat, curated and designed by Professor Tobias Rieberger.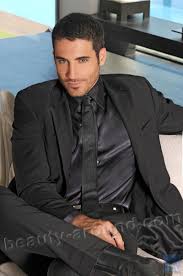 "Certified tv guru. Reader. Professional writer. Avid introvert. Extreme pop culture buff."