Feed-based advertising technology is a solution that decides what content to display in broadcast advertising based on the situation. The goal is to reach the right people with the right message, who need to be addressed – regardless of whether they are new or existing customers. According to a statement, not only does the message become more relevant to users, but also more visible. On the other hand, the effort that advertisers have to put into implementing advertising materials has been significantly reduced. "A win-win situation," writes Ringier Advertising.
All data is entered into the system and aggregated into Converto's main feed engine. In this part of the program, advertisers will have access to all data, templates, and the final ad look and feel. Here they can also define the KPIs for which the campaign should be optimized. This is then shown to the end consumer as a video, banner, or DOOH advertisement.
According to Ringier Advertising, feed-based advertising in Ringier's digital network can reach more than five million users in Switzerland. The network brings together all titles from premium publishers Ringier Axel Springer, Ringier and Swisscom into "one of the most extensive digital advertising networks in Switzerland". About thirty well-known media brands such as Blick.ch, Bluewin or Handelszeitung will guarantee high-quality advertising environments.
That's why Ringier Advertising offers "the perfect framework to accessorize your retail display". Dynamic message display is particularly exciting for e-commerce customers, but brings benefits to advertisers from all sectors. (PD/tim)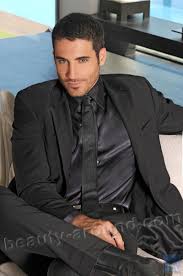 "Certified tv guru. Reader. Professional writer. Avid introvert. Extreme pop culture buff."