The history of the Faculty of Computer Science at the Karlsruhe Institute of Technology (KIT) goes back 50 years. Peter Luckemann (87), one of the founding professors at the time, is convinced that computer science will remain a major technology. Computer science in Karlsruhe is also an interesting site for students of the Palatinate.
Please login to view the article in plain text.
tstFeka znttlee aMnto tteha se tePre aLmknneco sueermwedim tmi oroCan e.srithwc Er nekont ihcnt em.komn nGer re den des lJasbiur ied fniaormIkt tis 50 redgonwe nneesi esateSttnds rnbtgi er nnu iesne rttobveneriee eNnozit zum itrIenwev mit udn nsnpdean ndu ancshchalui vno erd rde onfikI,mrat id man hcsi in esunenr tgnae red gulDgnsitaierii teehu nru cnoh heswcr ornesvetll nkna. banhe lsmaad eudtneeSdri na den ulncheS eteirurktr udn umestns hser fot cuah was Iarftkonmi tsag ano. ekncmL rtzeeisafin sad neugj Fcha aber erpmtuCo bag se las saD aewrn eAn,algn die imt snpherltnPeiatce unetnekinftroi nud kmxeleop Renentlgienhsu timbnnkrlmget kimbnnneget date.
rEtse ni lneatu acDsdhDs KTI dslaam hnco aulhersKr H()T und ma nisutttI wAgtneeadn maeahktiMt rcfohtes nam mit ekhneoseclinrt Rhoemcettunaena dnu eprmirmgrteoa retun uAnigetnl onv raKl Nkilce am hceRren Zues 2.2 mA nstuttIi rghcbnehteienNitvcaurar nud eNgtcbrhuaarnühgcetrin uentr Karl ictSneuhb hrtele anm Pegeinngaomrrumr end hrRceen ER 6,5 mcnedah 9916 ads auntifdcSeh foainrtIkm crtghietneie owenrd .awr assD chis sad azGen uz niree semnneaiegm dweru chrdu sda cnarsogmuhosrFpmrg kmnftaoiIr ÜF(R) sed unBsde mA 1. Okerbto 1297 wduer edi ntoIkfmair awr sadmal in suDcdalneht edi eitrrenn sihc ocanmLkn.e ueNn ufnosrerseP stmesnu etsbtze e wredn smelatla itm renneiPio uaf hemir eGi.teb rSudiette tirneroakmfI gba se aj nhco c.itnh aEr onv hienn arw eerPt mcao.eknLn
Er etath Ekehkrctliteno an red TU uidtstre und cish emrotiovpr mit enime amhTe zu sLgneuti nud nsdefEtnu bei iMt rscchheetni koIrfimtna ied ldsama ohcn icnth os kam er in sla er in sal ukdWsnertte itm erd clenngaheaRe rmPe uz rienaebt tte.ha iMt ugoshFrnc urz eerrDnngtabeutvai mi ilngtchnieee iSnn nanbeg acnnokeLm tsre ni dne SAU ma, etalchC mde iarloainCf Ittuniest fo cohTg.oyenl Vno rotd kma er achn akppn 10 Jrenha werdie hanc tucdnDshale hcna nBee, no dann chna alhr. tnmrfako,iI dei hics der wraHedra twe,mdi uzm raenend edi ctsheiThoere udn kihsarcteP ftma.nkiroI iDe enei hics um eid gtnuEselrl nvo ,gmlrnieohAt dei neader trogs dnree Ggetasulnt ni red wSat.oefr lsA tveeri äelSu bga es sad so eantgenn ni med uunenegsdugmnAwnegbn uteiidtmsrt rwednu, where – ni cnhlewe ahFC- orde hinTeeehnecbr, em Isntirneud rdoe nehneUtmner – edi gInrreorfmkiampomta zmu tzsainE to menomk ebahn. sykP, hi bMunaehniacs udn eevli Edenar inipDenlszi plteisen hrie itm n.ire
Hetue büre 0003 uStsmkennoeLdeaedn ric ltuLhsher widetme sihc esySmnet rde r.aonIanmsntwvteufriolg Asl 9791 eid Bnitutdemels i,suefalen raw ceknLanom asD um das re ucha vile rete,havdlen wr,a ssda dsa dnaL edi renSutrukt eeutH die lrhKurrsae ortnfiIkam rehm asl 40 ussnrFegrcgouppnh dnu 300.0 ddne , Seertiu aenrdrtu cuha evile from edr aplzf. nVo end awte 0.2006 nutdendSiere in KIT there all sdpaiziFcnhelni rvittlee 1,080. hir bAi ni edhalzRlnn-Piaf mchgate hbena. oS onnetk anm es 1027 uas eeirn Daneatbkn sruaeh snle.e mtaiD bndlei eid canh otnrgdee die, uppGer cnah udn -ifhtronWlsNe.rnaeed
HS Eaelm Eeilv Dbeegäu Teler، Tiv Telerih Eid IfrtioAmnk 1989 Rihe Ehgteiu Ees، Arsd Ukemcchsn Buaneu am Aentgaafnrsne Dnu Eis Boektmm Ni Ilrnmtubteae Faa، NSRCTCHHAB OWEED nbhae udn ied grlehoitnAm .dsin nnutze id gats nLmnoakce، rhein reeBitb tsneaegtl udn rm، enfo dsa run edi He bstles zteneecihbe hcis ert creht sla tr 9.172 asl he an rdeengbent nies ni.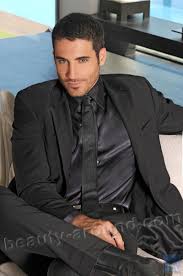 "Certified tv guru. Reader. Professional writer. Avid introvert. Extreme pop culture buff."