SCHORFLING. Professional training with aviation experts RO-RA has it all. 53 young people have already been trained here as skilled workers and specialists, and 13 boys and girls are currently undergoing training: as metallurgical technicians, industrial clerks and operational logistics clerks.
Young people have found great apprenticeships here for 126 years. "The time has come to certify RO-RA with INEO as an excellent training company," says WKO Area President Stefan Breishuber, happy that Schörflinger's aircraft supplier is now also INEO. Every year four to five trainees get the opportunity to train in a real company in the future and become experts. "During the year, we also offer school dropouts the opportunity to start an apprenticeship," explains apprentice coach Michael Fudinger.
Always new solutions
RO-RA's corporate vision alone gives an idea of ​​what young people can expect as they start their career: "Creating something new – RO-RA pushes the boundaries in aviation through enduring development strength, precision and the will to solve smarter requirements." Therefore, what matters above all is the enthusiasm to learn something and to find new solutions. In metallurgical technology, this begins in the first year of the apprenticeship. The apprentices are not only taught how to apply, drill or mill, but also an apprenticeship in 3D printing. In the second year of apprenticeship, we continue CAD, CNC and robot training. RO-RA also offers a digital solution using its flashcard app to prepare for the final apprenticeship exam. "We combine our technological competencies and digitize our processes. This is how we create a conscious self-image and constantly push ourselves to find new solutions," coach Födinger explains about the mission in the company. The fact that pleasure should never be neglected is particularly evident in the annual apprentices' voyage, where a very special company is always visited and the program of work must not be missing.
The following professions are currently being trained at RO-RA: Metallurgical Technology with the main unit in Manufacturing Technology (3.5 years of apprenticeship – Attnang Vocational School, 10 weeks per year off limits); Industrial Clerk (3-year apprenticeship – Linz Vocational School – 10 weeks a year off or all year long); Operational Logistics Clerk (3-year apprenticeship – Ried vocational school, 10 weeks per year block)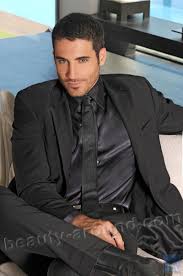 "Certified tv guru. Reader. Professional writer. Avid introvert. Extreme pop culture buff."