ÖVP human rights spokeswoman wants to focus more on EEA independence, development cooperation and energy sustainability
VIENNA (OTS) – In the context of the elections to the Parliamentary Assembly of the Organization for Security and Cooperation in Europe, spokesperson for the ÖVP Region for Human Rights and Displaced Persons, member of the National Council Dr. Gudrun Kogler, Elected Rapporteur of the Public Committee on Economics, Science, Technology and the Environment.
"I thank all members of the delegation who have placed their trust in me. I look forward to the task of serving as Rapporteur of the Second OSCE General Committee: the goal is to counteract the negative consequences of the pandemic and the many additional challenges of our time by increasing multilateral cooperation between Member States in the fields of business and science To meet technology and the environment," Coogler says.
In the context of her candidacy, Kogler also emphasized the need to strengthen the independence of the European Economic Area and to prioritize development cooperation with the Global South as economic cooperation. Regional disparities must be addressed and sustainable solutions in the areas of energy and the environment must be found through increased cooperation among OSCE member states. In addition, the OSCE Parliamentary Assembly should focus more on artificial intelligence and demographic developments in Europe.
The main task of the rapporteurs of the OSCE General Committees is to present a report to the Parliamentary Assembly at its annual meeting on the main topics of the relevant committee as well as a draft resolution to be discussed and adopted by the Parliament and transmitted. For all delegations of the 57 member states. As Rapporteur of the Second Plenary Committee, Kugler also wants to provide sustainable impetus to transnational and regional challenges through extensive cooperation with parliamentarians from all 57 member states.
(Conclusion)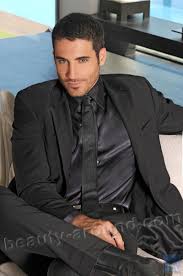 "Certified tv guru. Reader. Professional writer. Avid introvert. Extreme pop culture buff."