The bag is made of specially manufactured, patented kraft paper, which, on the one hand, makes it possible to melt it under mechanical action, and on the other hand, reduces paper consumption. It is no longer necessary to open the bag, which makes the processing convenient, clean, fast and waste-free. In addition, the technology during the mixing process leads to a significant reduction in dust generation for people and the environment. "With ALL IN dry concrete, there is no waste and less dust compared to conventional bags of concrete, as the innovative packaging becomes part of the product during the mixing process," explains George Borcik.
The technology must also be made available for other products in the packaged goods sector (George Borsek, General Manager Baumet GmbH)
The application is that simple
Simply put the bag into the cement mixer or mortar basin, add the indicated amount of water and moisten the paper bag at the same time. Then simply start the mixing process with a concrete mixer or electric mixer. After an average mixing time of 4 minutes, the paper bag is completely dissolved thanks to the innovative bag technology, mixed with the mortar and is ready to process. As with conventional concrete, the necessary consistency must be adjusted during the mixing process by adding more water.
No Waste – Less Dust – Less Hassle
For customers, Baumet ALL IN dry concrete also has the advantage of reducing workload because the construction site remains largely clean and there is no need to dispose of empty bags. So there is no waste in packaging, and in addition, dust formation during the mixing process is greatly reduced.
In 2022, Baumet will start with ALL IN TrockenBeton 20 and Baumet ALL IN Garten- und LandsbauBeton at all construction dealers and DIY stores. They are frost-resistant and resistant to mechanical influences. BAUMIT ALL IN DRY CONCRETE is a factory-mixed dry concrete reinforced with natural fibers of strength class C16 / 20 iA
How it works: https://baumit.at/baumit-all-in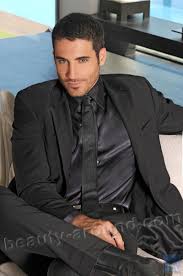 "Certified tv guru. Reader. Professional writer. Avid introvert. Extreme pop culture buff."