It is legitimate to ask why a person has so much difficulty introducing new technologies in the course of his work, when they are constantly being used in his personal life. (Photo: 123RF)
Guest Blog. A recent study commissioned by Talsom found that 72% of executives rated the level of digital adoption as low in their organizations. A disturbing statistic, because it reveals the low level of digital knowledge within our companies, which constitutes an obstacle to the transformation or development of each company. A paradoxical note when we think of the multiple technologies we nonetheless interact with on a daily basis in our personal and professional lives.
A true dichotomy between use and knowledge
In an increasingly digitized society and economy, where technology occupies a growing position, citizens have access to everything at all times. Its level of expectations is also increasing at a rapid pace of technological progress. A fact that leads us to become demanding in terms of experience, which we now want seamless and immediate, in our actions as well as in our interactions. Sometimes consumers, and sometimes customers or employees, look for positive and motivating experiences to fulfill our expectations in every area of ​​our lives.
So it is legitimate to ask why a person has so much difficulty introducing new technologies in the course of his work, when he is constantly using them in his personal life.
Blunt and candid response: All too often, leadership teams don't invest enough time (or money) to embed the need for business transformation in the minds of their team members. They don't embody this desire to transform on a daily basis and make sure that only words remain to explain to everyone. In other words, we often assume that team members will automatically participate in transformation projects. A reason undoubtedly why 68% of installation projects fail, according to a study by the Standish Group.
Simple and effective solution (but little application): To succeed in your transformation process, you must really engage your teams. To achieve this, you need to invest as much financial, technological and human resources as if you were launching a new product or service. I have often heard that executives try to mobilize their employees by setting project goals as follows: "We must complete our technology projects to realize the benefits of our investments," or "We must complete our digital transformation to be Canada's first in our field." We all agree that it's hard to be less inspiring. Your executive committee itself will not realize the new and achievable possibilities proposed in this transformation project, imagine your teams for a moment … they will content themselves with implementing your projects without passion, nothing more.
North Star
To get your teams involved, the first (and perhaps the most important thing) you need to do is define your "urgency to act", otherwise known as the "burning platform." It will be your north star. A statement that will allow your teams to understand the challenge facing the organization and thus envision an inspiring goal.
To get there, you must first answer these four questions:
What is the current problem?
What if we don't fix it, what are we going to lose and what can't we do?
Can we do things differently?
What result can we expect or should achieve?
The answers will allow you to write a Statement of Urgent Action. They will come from a multidisciplinary team that you have created that will bring together a variety of different perspectives, allowing you to avoid blind spots. Don't be afraid to test your statement with groups of employees and enjoy practicing "acid testing" with them.
No manager will launch a new product without doing some iterations, so why would you do this in an effort to transform your organization? And remember: the journey is just as important as the destination when it comes to digital. Surround yourself with your collaborators and build your alliance.
Remember, people are really at the heart of digital transformation and the first step is to mobilize your teams. Ignoring it will have dire consequences. Accepting it will definitely increase the speed at which you change yourself.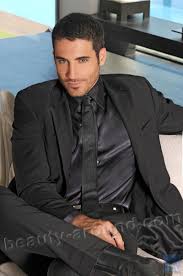 "Certified tv guru. Reader. Professional writer. Avid introvert. Extreme pop culture buff."