As a modern concept of unit applications, microservices and the standalone systems based on them have firmly anchored themselves in software development. Interactive online workshopMicroservices – architecture and technology"It promises participants not only a solid insight into the fundamentals of the concept, but also uses practical exercises to teach how to structure the technology pool required to implement the microservices – with all the advantages and disadvantages.
From DDD to Service Network
On May 10 and 11, 2021, a workshop led by Eberhard Wolff will address the most important aspects of Domain-Driven Design (DDD) – particularly strategic design and limited context – down to micro and macro architecture as a technical basis on two consecutive mornings to standardize the field. In the practical part, Woolf examines critical technical questions related to the operation environment and communication between microservices. Together with workshop participants, he runs a technology group selected as example from REST, Kubernetes, and the Istio Services Network in order to finally discuss their pros and cons.
Workshop tickets At € 449 (plus 19% VAT) Book a lifecycle conference site. The webinar is played interactively via the Zoom broadcast platform. Participants have the opportunity to exchange ideas with the speaker at any time, and they will later be given access to all documents related to the course.

(a map)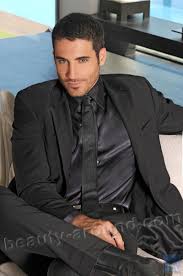 "Certified tv guru. Reader. Professional writer. Avid introvert. Extreme pop culture buff."