25.03.2021 – 03:47
Respect
Shenzhen, China (ots / PRNewswire)
Innovative Fitness Band offers a full range of health and fitness monitoring activities to help people stay mentally and physically healthy.
Global technology brand HONOR today announced the availability of the HONOR Volume 6, the latest addition to HONOR's premium wearable range. Featuring a 1.47-inch AMOLED display and health and fitness management functions and 14 days of outstanding battery life, this Honor Band 6 is the perfect combination of innovative style and sleek technology that helps keep the user with the best eye on one's mental and physical well-being. At an affordable price of 49 49.90, Honor Volume 6 targets students and young professionals who want to stay healthy and fit.
"The release of our new Fitness Tracker – Honor Volume 6 – shows our unwavering commitment to delivering premium products that help guide people to healthier, more productive practices," said Honor President George Zhao. "With a great, advanced display and advanced health management features, the Honor Band 6 achieves your health and wellness goals at an easy, fun and affordable price."
Great display with stylish design
The Honor Band 6 provides a clear and comfortable viewing experience on your wrist. It features a large and vibrant 1.47-inch AMOLED display with a resolution of 194 x 368, which makes the display area 148% larger than its predecessors. The Honor Band 6 features an iconic, slim design with a curved 2.5D glass display and fingerprint-resistant finish and a striking Honor logo on the left and a practical side button on the right. The Honor Band 6 watch has an extensive library of faces and is designed to be comfortable all day long with silicone rubber straps. Available in three stunning colors: Meteor Black, Sandstone Gray and Coral Pink, the Honor Band 6 is a fashion accessory that expresses the user's unique style.
All types of care for better health management[1]
 [1] Dieses Produkt ist NICHT als Medizinprodukt vorgesehen. Die Messdaten und -ergebnisse
 dienen nur als Anhaltspunkte und sind nicht als Grundlage für eine Diagnose oder Behandlung
 geeignet.
 
HONOR Band 6 is suitable for health conscious and provides important health monitoring functions to help the user better understand the body. By monitoring pulse oxygen concentration (SpO2)[2] HONOR Band 6 can detect a user's blood oxygen level, which is important for those who are concerned about their respiratory health or want to climb or climb higher altitudes. Thanks to the optical heart rate sensor and precise AI algorithm, the HONOR Band 6 also supports real heart rate monitoring around the clock, which alerts the user when an abnormal heartbeat is detected.
By recording the heart rate variation, the HONOR Band 6 helps the user monitor their stress effortlessly throughout the day and helps reduce stress and tension through guided breathing exercises.
Getting a good night's sleep is just as important as monitoring your health and fitness throughout the day. Likewise, the HONOR Band 6 is loaded with many sleep monitoring features including how deep sleep, light sleep, REM sleep, waking time and sleep you get each day. HONOR Band 6 also provides customized reviews and suggestions for improving the user's sleep quality.
Easeless exercise monitoring for optimal training experience
For avid fitness fans who want to train regularly, the Honor Band 6 is the perfect fitness accessory. It supports 10 training modes including outdoor and indoor running, outdoor and indoor walking, outdoor and indoor cycling[3], Indoor swimming, elliptical, rowing and free training. Honor Band 6 provides comprehensive real-time data to monitor user performance during the workout and gain insights to help them achieve their fitness goals.
With a water resistance of up to 50 meters, the Honor Band 6 is ideal for swimmers because it can record underwater activity such as your SWOLF score and your stroke rates, which helps the user increase their swimming ability. Honor Band 6 can automatically identify six different training modes and remind users to start recording their activity so they don't miss recording their training data.
Stay tuned for better battery life and enhanced Smart Life features
The HONOR Band 6 is designed for longer battery life, which will keep the user running all day. For a single fee, the HONOR Band 6 lasts for 14 days under normal usage conditions and up to 10 days with maximum usage[4]. Equipped with fast charging technology, the Honor Band 6 allows users incredible usage time of 3 days with a fast 10 minute charge[5].
When connected to the HONOR Band 6 user's phone, it offers many life hacks that turn everyday tasks into a breeze. With the remote output function, the user can launch his smartphone camera and take a photo directly from his wrist[6]. Other practical functions include unrestricted control of the musical background[7], The function of detecting notifications, weather forecasts, alarms and phone when a user receives calls or messages, which gives the user unparalleled convenience around the clock.
 [2] Das HONOR Band6 ist kein medizinisches Gerät. Das Messergebnis kann nur eine persönliche
 Referenz sein, es ist nicht für medizinische Zwecke bestimmt. Der
 Blutsauerstoffgehalt-Monitor ist in Japan, Korea und Taiwan nicht erhältlich. Diese
 Funktionen funktionieren nur mit der Health-App.[3] Der Fahrradmodus im Freien unterstützt
 nur HONOR-Geräte mit MagicUI 2.0 oder höher und iOS-Geräte mit iOS 9.0 oder höher.

 [4] Die Akkudaten basieren auf Testergebnissen in HONOR-Laboren. Bitte beachten Sie die HONOR
 Testumgebung:

 Typische Verwendung: Die Herzfrequenzüberwachung ist aktiviert; die Schlafüberwachung ist
 aktiviert. Der Bildschirm wird 200 Mal pro Tag kurz überprüft, 50 Nachrichten, 3 Anrufe und 3
 Alarme erinnern in 24 Stunden, und 30 Minuten pro Woche wird trainiert.Starker Gebrauch: Die
 Herzfrequenzüberwachung ist aktiviert, TruSleep(TM) ist aktiviert. Der Bildschirm wird 500
 Mal pro Tag kurz überprüft, 50 Nachrichten, 3 Anrufe und 3 Alarme erinnern in 24 Stunden, und
 60 Minuten pro Woche wird trainiert.

 [5] Daten aus HONOR-internen Labors. Die tatsächliche Ladegeschwindigkeit kann aufgrund
 unterschiedlicher Umgebungen und Situationen variieren.

 [6] Diese Funktion ist nur bei HONOR Telefonen mit MagicUI 2.0 oder höher verfügbar.

 [7] Die Musikwiedergabefunktion ist auf iOS-Geräten nicht verfügbar und einige intelligente
 Funktionen werden möglicherweise nur von HONOR-Telefonen mit Magic UI 2.0 oder höher
 unterstützt.

 [8] Das Verkaufsdatum kann von Land zu Land variieren, bitte kontaktieren Sie das HONOR-Team
 für weitere Details.
 
Prices and availability
With an RRP of Euro 49.90, the Honor Band 6 will be available in global markets via AliExpress from March 28th.
The HONOR module will be available starting April 6th[8] Also available at local HIHONOR online stores.
Please visit for more information www.hihonor.com.
Information about HONOR
HONOR is a global leading provider of smart devices. It aims to become a global, iconic technology brand and create a new intelligent world for all through its high-performance products and services. With a firm focus on research and development, the company is committed to developing technologies that give people around the world the freedom to outdo themselves and to achieve and more. Honor offers high quality smartphones, tablets, laptops and wearables for every budget. Portfolio of innovative, high quality and reliable products helps people to transform themselves into a better version.
You can find more information about HONOR on the Internet www.hihonor.com Or by email to [email protected]
http://community.hihonor.com/ 
https://www.facebook.com/honorglobal/  
https://twitter.com/Honorglobal 
https://www.instagram.com/honorglobal/ 
http://www.youtube.com/c/HonorOfficial 
Photos – https://mma.prnewswire.com/media/1471804/HONOR_Band_6.jpg
Press Contact:
Shisheng Soo
[email protected]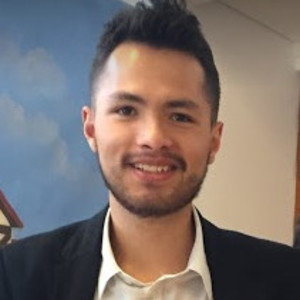 "Travel maven. Beer expert. Subtly charming alcohol fan. Internet junkie. Avid bacon scholar."