In collaboration with Australian 3D printer manufacturer SPEE3D, Nupress will evaluate applications for the Amphibian Aerospace project and provide a production service, giving local manufacturers access to the WarpSPEE3D metal 3D printer.
Amphibian Aerospace Industries, Pty Ltd (AAI) is an Australian company formed as the manufacturing and product development arm of the Australian-owned Amphibian Aircraft group of companies. AAI has received FAA certification for the HU-16 and G-111 Albatross amphibious aircraft and has a vision to be the world's leading designer and manufacturer of amphibious aircraft.
Dan Webster, CEO of Amphibian Aerospace Industries Pty Ltd.
Nupress's WarpSPEE3D is part of a partnership with SPEE3D to provide Nupress customers and other organizations with an accessible, subscription-based 3D metal printing service for medium to long-term projects. Now that our WarpSPEE3D has come to Nupress, it's possible to secure one of our six annual subscription slots for metal parts production. This subscription provides the local area and beyond, for the first time, with a great opportunity to get industrial metal parts, made when needed.
"The performance of a machined part and a 3D printed part can vary greatly depending on the application. In our project with Amphibian Aerospace, we will be comparing these two types of parts to better understand the performance differences between them. We will take a casting as a base and then machining and 3D printing exact copies of it." he said. Craig McWilliam, Nupress CEO, By comparing these parts in terms of performance metrics such as strength, flexibility and weight, we should be able to see exactly how 3D printing technologies and machining are changing the landscape of functional parts.
Available now from Nupress, this metal 3D printing subscription model offers one to six slots, each with 25 hours of printing time per month for 12 months. Compatible with 12 different metals including 6061 aluminum, aluminum, bronze, copper and stainless steel, WarpSPEE3D can build multiple parts weighing up to 40kg in one go at a rapid build rate of 100gpm. This means that he can make metal parts in a few minutes or hours.
When you purchase a subscription to 3D printed metal parts with WarpSPEE3D, Nupress, with over 50 years experience manufacturing precision components for industries such as mining, construction, aerospace, defense and medical, will make parts manufacturing easy. From application tips to printing to processing and post-processing. By using this service, organizations can improve operations and reduce costs by eliminating the need to wait weeks or months for an important application.
"Having WarpSPEE3D in Nupress gives our customers the distinct advantage of sourcing industrial-grade metal parts, allowing them to control the production process rather than deal with risky global supply chains," said Byron Kennedy, CEO of SPEE3D.
Both SPEE3D and Nupress are currently at AVALON 2023. You will find SPEE3D at the Victorian Government stand at stand 2G19 and Nupress at the NSW Government stand at stand 2M8 throughout the event.
Find out more about SPEE3D hereFind out more about Nupress hereand more about Amphibian Aerospace Industries can be found here here.
Don't miss any other news!
We deliver top news and information on the topic of 3D printing to your inbox every week for free. Log in here.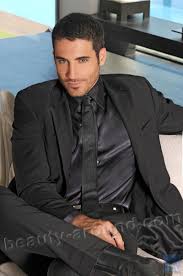 "Certified tv guru. Reader. Professional writer. Avid introvert. Extreme pop culture buff."