By Michael Cassot, Project Manager for Energy Efficiency at the Graubünden Office for Energy and Transport
As early as 1938, the first larger heat pump was put into operation to heat Zurich's town hall. Limmat water served as a source of heat. The laws of thermodynamics still apply today. In a closed circuit, the temperature level is increased using an electric powered compressor. The temperature rise from the source temperature to the required flow temperature of the heating system should be as low as possible, which requires less electricity for the compressor and makes the heat pump more efficient.
High temperature is the key to efficiency
The source temperature should be as high as possible and vary depending on the heat pump design. With air-water heat pump, the source temperature is the same as the outside air temperature, that is, correspondingly low in the cold season. As the name suggests, the source temperature of a well heat pump or groundwater heat pump corresponds to the temperature in the ground or the temperature of groundwater. This technology can operate with a higher source temperature than an air-to-water heat pump, especially on cold days, resulting in better efficiency.
The second temperature used to determine the temperature range is the heating system flow temperature. With the new structures, a huge advantage is that the flow temperature can be chosen as low as possible when dimensioning the heat distribution, resulting in small lift and thus higher energy efficiency of the heat pump. When replacing heating in existing properties, the flow temperature should be taken as specified, as radiators require a much higher temperature compared to underfloor heating. Due to the higher temperature rise, this results in less efficient operation of the heat pump.
What are the appropriate characteristics?
Heat pump technology has been constantly evolving in recent years, taking into account the laws of thermodynamics. New buildings with low energy consumption and low flow temperature are ideal for installing a heat pump and enabling efficient operation of this heating system. In existing buildings, the building envelope (façade, windows and roof) should be energy efficient, if possible, before replacing the oil or gas heat pump heating system. This means that energy consumption and flow temperature can be significantly reduced, which positively affects the electricity bill due to the smaller temperature difference. An air and water heat pump cannot run efficiently in cold locations and a geothermal heat pump is recommended.
Interesting presentations on the topic "Heat pumps – what makes this technology effective?" The Energy Aperitif will take place on March 15, 2023 in the Graubünden University of Applied Sciences Auditorium in Chur. The deadline for registration is Monday, March 13, 2023.
Energy aperitif:
Heat pumps – what makes this technology so effective?
The next Power Starter will take place on March 15, 2023
The aperitif is served in three different locations:
Graubünden University of Applied Sciences
(Pulvermühlestrasse 57, 7000 Chur)
professional school
(Via da Melga 15, 7742 Poschiavo)
The world of energy AlUla
(Veia Padnal 1, 7406 Savognin)
Admission: CHF 20 (ticket counter)
Register by March 13, 2023 at www.energiirmo-gr.ch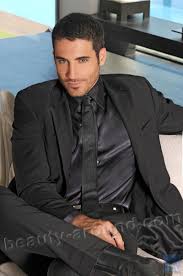 "Certified tv guru. Reader. Professional writer. Avid introvert. Extreme pop culture buff."