42 ad pages for the Zurich Oberland
Promoting Zürioberland puts itself and the region in the shop window with a new magazine. Critical contributions and surprises are missing – with a few exceptions.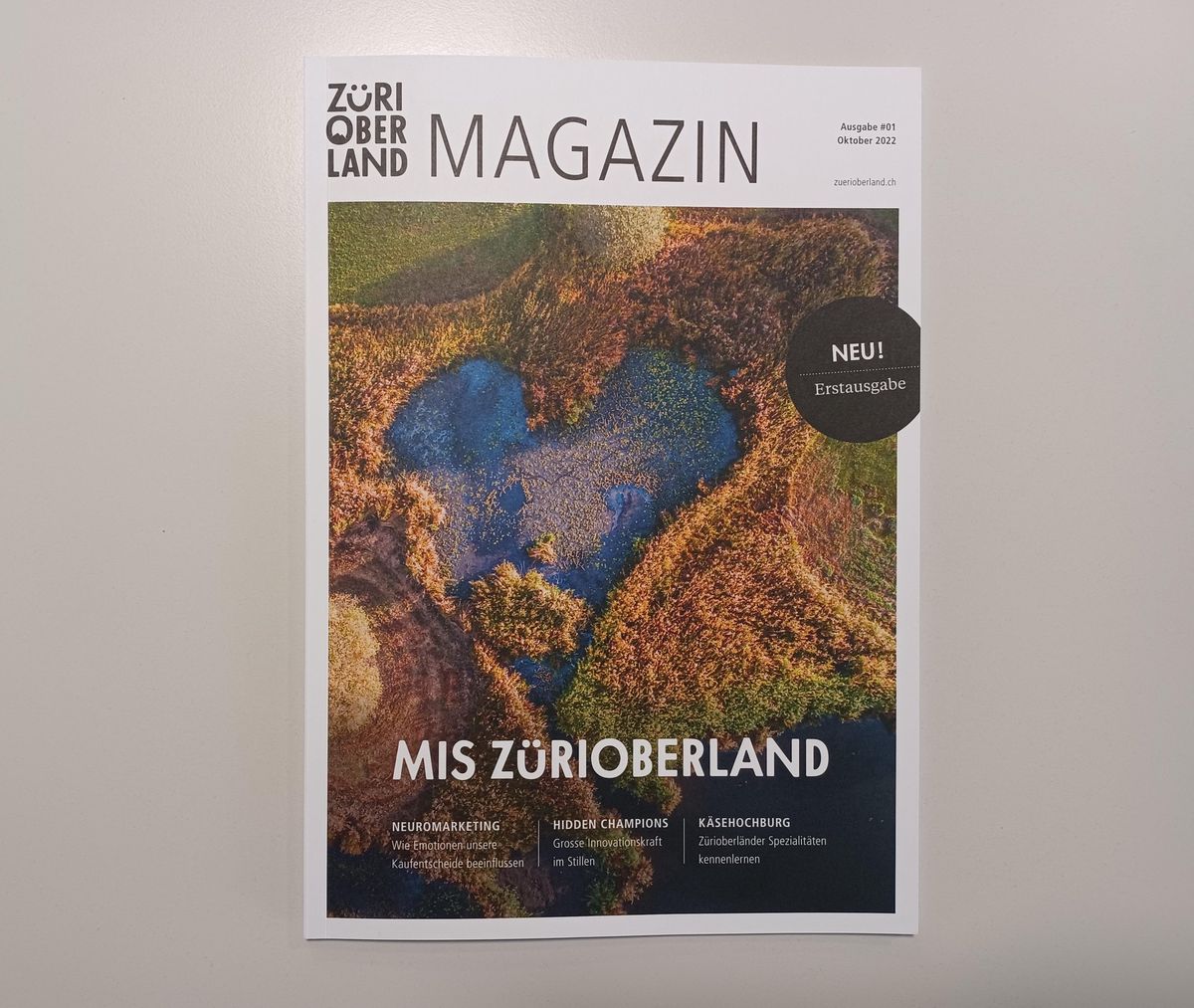 There is no shortage of qualities in the new Zürioberland magazine: "unique" cheese specialties are advertised, an illustrated company convinces with "great creative power," and site promotion sees itself with a "successful" pilot project (a bus shelter made of wood) and "pioneering" in Reorganization of course. This draws attention all over Switzerland.
There's also plenty of praise from guest authors: Pietro Beretelli, HSG lecturer and board member for site promotion, writes about the area's potential. It can be a credible reference point for people and create meaning and identity. In another article, entrepreneur Philip Zoet explains how important emotions are when making buying decisions, especially when it comes to the region. From this he concludes that "the work of the Zurich Oberland Promotion Agency makes a valuable contribution".
Above the sea of ​​mist
Most editorial contributions are hardly distinguishable from advertisements in terms of content and appearance. Site promotion uses the new free, semi-annual print magazine with a circulation of 5,000 copies to position itself and the region with its companies and products in the shop window. This was also a stated goal of the publisher. However, the more surprising and inspiring articles would have boosted the magazine's credibility.
Because it gets more interesting where advertising wasn't the main (obvious) goal. In an article, historian Wolfgang Wahl describes the ancient customs of Tösstal, such as Metzgete or Klausen. In an interview, Patrick Schmidt explains what that means for him as the new head of the Schafbüel ski lift in Wildberg.
The article about the newly developed fog map is appropriate for the season. On the Zürioberland Tourismus website, those interested can check which towns are getting sun and which are in the fog, including an accurate forecast for the next few days. This makes it easy to plan trips, which should offer real added value for many hikers. Naturally, according to the article, the card is considered the "first of its kind in Switzerland" and "unique".
«Dialogplatz» – Podcast from Winterthur

You can listen to podcasts for free and subscribe to spotify, Apple Podcast or Google podcast. If you are using another podcast app, simply search for "Dialogplatz".
Raphael Rohner

He is the Deputy Head of the Winterthur District Division. He has been working in journalism since 2010 and holds a BA in Communication and a Federal Diploma. Environmental Specialist Certificate.

More information
Found an error?Report now.

"Explorer. Communicator. Music geek. Web buff. Social media nerd. Food fanatic."