Bolzano – Hydrogen-powered, generates no environmentally harmful emissions and has a range of about 350 kilometers: The first three of the 12 hydrogen-based city traffic buses were introduced in Bolzano today.
The buses from Solaris are lined up next to the prototypes of the fuel cell bus that have been in use in Bolzano since 2013. The state of South Tyrol has co-financed the new buses, and thus it continues to develop and invest in recent years in order to lead mobility in general and domestic public transport in particular into a future. Zero emissions as much as possible.
According to Minister Giovanini, the state of South Tyrol is doing an exemplary job
"The decision of the province of South Tyrol to invest a lot of money in purchasing new hydrogen buses is in line with the strategic vision of the Ministry of Infrastructure and Sustainable Mobility," says Minister Enrico Giovanini. Giovanini explains, "Environmental transformation is a mandate from the National Reconstruction and Resilience Plan, which focuses on the well-being of individuals and the competitiveness of companies with respect to the environment". In this context, according to Giovanini, an investment of more than three billion euros for the new bus fleet for local public transport with the purchase of electric and hydrogen vehicles is commensurate with: "Sustainable mobility in large and small cities is important for the quality of life in city neighborhoods and the improvement of the quality of life of people. South Tyrol is already on this exemplary path with a great sense of responsibility. "
Sustainability as the key to a new beginning
"Innovation, sustainability and smart use of local resources are the key to a new beginning," explained Governor Arno Kombacher: "Through research and targeted projects, South Tyrol has pioneered this technology in recent years – for example, through the use of hydrogen buses since 2013 and now we're facing The next big step: Technology has proven to be practical, and in Bolzano we have the first hydrogen bus fleet in Italy with twelve new vehicles. "
Brenner Green Corridor targeting
Daniel Alfreder, a member of City Mobility Council, assured that "only an efficient public transportation system is a reasonable alternative to single transportation, and this should be as sustainable as possible, now that technical innovations are possible." According to the county council, South Tyrol has already participated in several successful European projects and is part of an active European network for a more sustainable and vibrant future. "We focus on green hydrogen production, especially for emission-free mobility in local public transport, but also in freight transportation. That is why we would like to invest in this technology, in supply infrastructure and in new vehicles with the ministry and the European Union. The goal is to create the Brenner Corridor. The green linking the south with northern Europe in a sustainable way and based on three pillars: switching to railways, digitalisation and low-emission vehicles, "explains Alfreder.
Less air and noise pollution
"Operating the new hydrogen buses is an important step in implementing our long-term strategy." SASA Director Petra Beaver said, "It envisages converting a large portion of the SASA fleet into sustainable vehicles, such as battery and hydrogen buses, by 2030": "These technologies are particularly suitable for use. In urban areas because it not only significantly reduces air emissions, but also noise emissions. Currently, vehicles are mainly used there. However, emissions-free vehicles are also being tested outside of the city, "Beaver said.
Green hydrogen is a renewable energy source
"Fuel cell buses in Bolzano are 100 percent emission-free. They cause no harmful emissions and the hydrogen used is 'green': produced from certified renewable energy sources in our production facilities. It completely avoids the emission of carbon dioxide or other pollutants.
300 hydrogen buses on the road in Europe
"In order to efficiently decarbonize local public transport (ÖPNV), synergy in the development of all areas of electric mobility is essential; this is exactly where our hydrogen bus is located," explained Alberto Fiori, General Manager of Solaris Italia, In Europe, we see a boost in the Jive II (vehicle purchase) and Mehrlin (infrastructure development) projects for hydrogen in public transport. " According to Fiore, there are currently more than 200 hydrogen filling stations in operation, another 120 under construction and more than 300 hydrogen buses that have been purchased or ordered. Solaris produces a lot of them. "
The latest zero-emission bus with high-performance Bolzano fuel cells
Solaris Urbino 12 Hydrogen is a modern, zero-emission carrier that combines a high-performance fuel cell and a high-performance lithium titanate battery with 29.2 kWh to drive. The car is equipped with an electric drive axle, with two electric motors on the wheels with a maximum power of 125 kW each. The fuel cell output is 70 kilowatts, and the hydrogen tank has a capacity of 37.5 kg for a mileage of more than 350 kilometers per day. The only "waste product" that appears while Solaris Urbino 12 Hydrogen is in operation is water vapor at around 55 ° C.
30 percent of the purchase of the new bus fleet is funded by the European Union JIVE project. The JIVE project is supported by a "Joint Undertaking of Fuel and Hydrogen Cells 2 under Grant Agreement No. 735582". The joint commitment is supported by the European Union's Horizon 2020 Research and Innovation Program, Hydrogen Europe and N.ERGHY.
From: mk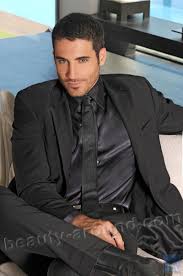 "Certified tv guru. Reader. Professional writer. Avid introvert. Extreme pop culture buff."