So far, innovative advertising technology has done a good job in multichannel video advertising – especially when it comes to digitization and automating value creation processes. After online video (in-broadcast) and display (out-broadcast), as well as DOOH, ATV, CTV and now also linear TV, it has been linked to the world of digital and programmatic advertising. It is no longer a secret what successful multi-channel video advertising technology stacks look like and what they should be able to do: in addition to the classic programmatic setup of DSP, DMP and SSP, cross-channel tools and solutions are needed, in order, for example, to deliver advertising material / enable Sites for playback in different channels such as ATV, CTV and online video, but also cinema, DOOH and linear TV. We also need comprehensive reports containing convergent performance data and KPIs from all motion picture-related media and channels so we can plan and optimize accordingly. We need to expand VAST 4 to ensure integrated audience verification on ATV, CTV and online video.
You might be thinking so far so good. But right now, with the further development of multichannel video advertising, we're getting less horsepower rather than more down the road. The first calls for either new or different technology, but certainly for more technology, are already loud – in keeping with the slogan "a lot helps a lot".
But more technology will not help us at this point. Quite the contrary: we have reached the limits of technology in many respects. So it's time to admit that we often talk about this aspect too much and one-sidedly.
Although technical requirements undoubtedly play a major role in multichannel video advertising, we must consciously focus on another point at this stage: we can design and develop systems, no matter how powerful, if the products built on them do not work because they are not coordinated. Clearly with all publishers involved in the cross-channel ecosystem, if there is not support for technology that mediates directly between the client/agency and the marketer/broadcaster or publisher and can resolve issues quickly and if there is also advice and training on how to use it. If there is a lack of communication with the systems, no amount of sophisticated technical solutions will be able to save the campaign.
In addition to the purely technical service catalog with the aim of the Technology Group, communication between participants is always a crucial success factor. It is never about technology or software alone, it is also about malware, that is, the human factor and their experience as well as their desire and ability to think and act in a harmonious way. In this context, technology is at best half the battle. Or in other words, with William S. Burroughs: "Technology alone does not solve problems. "People are the ones who have to solve problems."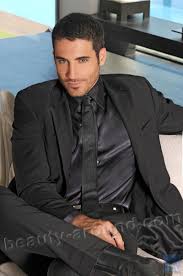 "Certified tv guru. Reader. Professional writer. Avid introvert. Extreme pop culture buff."