The world of automobiles is changing all the time, and with it, the technology that improves the way people maintain and repair their vehicles is changing and improving. It's not always those flashy aesthetics that make the best cars in the world so appealing. Usually, innovative solutions make the true impact, although, often behind the scenes.
So, today, you're going to learn more about one of the most interesting of these incredible solutions, known as Interactive Electronic Technical Manuals (IETM). Guided by experienced professionals, like the experts working for IETM Solutions, this change is helping the whole automotive industry reach new heights.
Understanding IETM Software
In the automotive world, IETM software is a real innovator. It's a modern version of your trusted Swiss army knife for car maintenance. IETM software offers you a user-friendly, interactive approach, complete with some truly innovative aspects:
Clickable links
Multimedia elements
Mobile-friendly design
Its robust search function ensures you always quickly find what you need and version control keeps everything up-to-date. This digital tool is not just about features, however. It's about simplifying life for all automotive professionals as well.
Benefits of IETM Software in the Automotive Sector
IETM software comes with many noticeable benefits, which is exactly why it helps so much with efficiency and saving costs. The mechanics can work more productively, thanks to these important benefits:
Quick access to information
Interactive troubleshooting
Reduced downtime
The software also contributes to improved safety and reduces environmental impact by going paperless. In a rapidly advancing automotive landscape, IETM software ensures technicians stay up-to-date with modern vehicles. So, this silent efficiency is what ultimately transforms the whole industry's cost-effectiveness, but also safety.
Real World Applications
Now that you know the basics of IETM, let's see what are some of its most important real-world applications. To begin with, IETM software empowers dealership service centers to diagnose and repair vehicles efficiently, which ensures they get back on the road as soon as possible. For businesses with vehicle fleets, IETM software streamlines or outright improves all important aspects of the business:
Maintenance
Shortens disruptions
Costs
Training programs are there to offer hands-on learning experiences for future technicians. Mobile-accessible, it aids mechanics on the go and responds to issues no matter where they occur. Even at the manufacturing stage, IETM software guarantees quality and simplifies documentation. These real-world examples only serve to highlight its practical significance on the road, where this amazing software ensures vehicles stay on the road and are always in peak condition.
The Future of IETM Software in the Automotive Industry
It is safe to say that the automotive industry's future is bright, and IETM software is set to shine right alongside it. This dynamic tool will only adapt to the increasingly complex world of vehicle technology. It will be a well-needed guidance for all technicians who need to face the futuristic smart cars and intricate systems.
With AI and machine learning on the horizon, predictive maintenance and intuitive troubleshooting are on the cards as well. Mobility is the game of the near future, and IETM software is going to be the go-to resource for technicians on the move.
Sustainability and efficiency are key themes, as IETM software remains a vital tool in the automotive landscape. It will serve for years to come, ensuring a safer, more eco-friendly and interconnected industry so many people rely upon.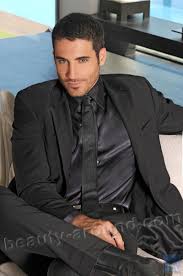 "Certified tv guru. Reader. Professional writer. Avid introvert. Extreme pop culture buff."