Few can foresee the events of the past eighteen months. The COVID-19 pandemic came out of nowhere and brought massive disruptions to our lives. Most companies have acted exemplary under adverse circumstances. They rose to the challenge and did what had to be done, moving to remote work practically overnight to keep their teams safe and healthy.
This experience is very positive for many Germans. In fact, 60% of people surveyed found that expectations about digital services had risen during the Covid-19 pandemic; In contrast, only 20% of those surveyed experienced the current rapid pace of digitization as a form of disappointment.
However, doing a temporary movement is one thing. What we need now is a real change in culture and awareness in order to permanently bring about positive changes in the way we work.
The reason for this is simple: if we cannot jointly agree on the future of work – in terms of what we do and how we do it – we will not be able to make the best use of the opportunities available. In the end, it is unsustainable that we all go in different directions with a different mindset. Therefore, we must bring hearts and minds into harmony with reality.
So what exactly are the ideas that should change? First of all, we have to accept that there cannot and will not be a return to the status quo ante. Not only because employees now really appreciate their newfound flexibility, but also because the challenges, desires, and demands of the world of work have changed so much. There is no old "normal" to go back to.
Companies have to deal with this change rather than fight it. People work very differently, and we have to respect that. We also have to understand that an office is perfect for some people and some situations, but not necessarily the right place for everyone and at all times. Forcing everyone to work the same way will only lead to dissatisfaction and lower productivity. And in the long run, your employees may leave the company.
In practice, this means: we have to learn to use the office just like any other resource. Because it is clear that in many cases the office is the best option and provides an opportunity to work together. Sometimes zoom calls just aren't enough, and spending time face to face with colleagues and clients is invaluable.
At the same time, tasks such as developing strategies, creating scripts, budgeting or managing at home are much easier and with minimal distraction. The key is to allow employees to play to their strengths. They know themselves better, and if they are trusted to do their jobs in the best places, not only will the results be better – they will find their job more fulfilling. So how can we do this?
When the business is not tied to a location, our business equipment and systems must evolve. Old tools are no longer enough to meet the demands of the new world of work: Companies need flexible work models and tools that enable employees to work in the most efficient way (and places) for their tasks.
Sure, this means first of all laptops, VPNs, video conferencing tools, instant messaging, etc., but what is more comprehensive is the need for a comprehensive infrastructure that supports all these individual tools and applications and ensures that they run smoothly as a whole.
The answer to this special need is digital workflows – platforms with services that connect business processes in one place, remove unnecessary silos and obstacles and enable every employee to access the tools and data they need to do their work from wherever they do it.
After more than a year of adapting to the pandemic, it is now important to assess how far we have come. We also need to think about how this journey will affect our future. Going back is not an option, and companies that want to be successful must adapt to the new future of work: a future geared toward the needs of the workforce, not just the company's desires.
After all, the root of resilience is a positive cycle: the more we invest in a sustainable future, the better we can meet the needs of our employees and customers. And if everyone involved is satisfied, that means more growth in the future – which in turn can be invested in further growth.
This cycle has to start somewhere, and that's the technology. In this case studies Instructs Find examples of how companies are using technology to get the most out of the new, mixed world of work.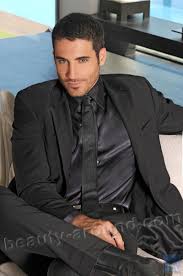 "Certified tv guru. Reader. Professional writer. Avid introvert. Extreme pop culture buff."