Like the German branch of Denmark GN . groupGN Audio Germany GmbH in Raubling makes this possible Jabra Evolve2 75 Flexible work for everyone, everywhere – without the productivity struggles. When developing the Evolve2 75, attention was paid to greater comfort and ease of focus in everyday work.
The Evolve2 75 is designed to increase the wearer's flexibility while simultaneously increasing focus through increased comfort. It also promises crystal clear sound quality for calls and perfect sound in any environment. Jabra Dual-Foam technology improves the comfortable fit of the ear cups with a new double-sided insert that reduces pressure. At the same time, this also improves passive noise cancellation, interior ventilation and the overall performance of active noise suppression.
The Advanced Adjustable Active Noise Cancellation (ANC) system allows the user to decide how much ambient noise to protect against. If necessary, the HearThrough button can be used to hear sounds again without having to take off the headset. The Evolve2 75 can also be adapted to individual musical tastes and environmental situations via an app and saved as an audio profile.
The microphone boom is 33 percent shorter than the previous model and still should provide more flexibility with improved sound quality. If the lever is folded down and used in the performance position, ambient noise is effectively blocked. With Discreet mode, you can have high-quality conversations even with the microphone arm folded.
This is made possible by the headphone's 8-microphone technology combined with Jabra's triple-chip algorithm, which now more accurately differentiates the wearer's voice from the noise in the environment and thus promises the best sound quality. What remains is the occupied light with an improved all-round display that indicates that the user does not want to be disturbed.
The Evolve2 75 is optimized for all popular unified communications platforms and thus increases flexibility. With Jabra Xpress it is possible to check setup, update firmware and manage settings remotely. In order to prevent problems that are already emerging, data acquisition optimization for businesses has been installed.
A Bluetooth range of up to 30 meters and parallel dual connection to computers and mobile devices give the Evolve2 75 additional freedom without compromising call quality. With 33 percent longer battery life, charging and talk technology and a new fast charging function, the Jabra Evolve2 75 is even more durable and more operational.
"Our goal with each expansion of the Evolve series is not just to develop a new headset, but to set a new standard," explains Holger Reisinger, Senior Vice President of Enterprise Solutions at Jabra. This is why all aspects of the product are up for discussion in order to achieve the best possible audio experience. With a combination of new dual-foam technology, an improved headband and a new 'comfort pattern' design, the Jabra Evolve2 75 delivers incredible noise isolation and a high level of comfort for a completely improved sound experience that feels just as good. sounds. "
The Jabra Evolve2 75 will be available from select retailers from October 15, 2021 at an MSRP of €329 including charging station and taxes. More technical details about the Jabra Evolve2 75 and other models can be found at this link.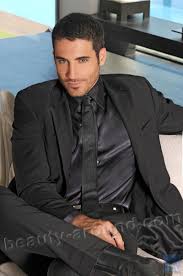 "Certified tv guru. Reader. Professional writer. Avid introvert. Extreme pop culture buff."