"We are very excited to be working with Magnite to provide brands with access to Rakuten TV inventory across existing CTV operations in Europe," said James Collins, Senior Vice President of Media, Rakuten Advertising. "Our collaboration demonstrates that the development of automated CTV advertising is on track."
Rakuten TV's video-on-demand (VOD) platform initially uses Magnite technology in Germany, Great Britain, France, Spain, Italy, Scandinavia and the Benelux countries. As the first VOD platform in Europe, Rakuten TV combines the video services of TVOD (transactional – video on demand), SVOD (subscription – video on demand) and AVOD (advertising – video on demand). According to its own information, the platform currently reaches more than 90 million households. Over 12 million unique viewers scheduled to register on Rakuten TV every month in Europe, 95% of users are via CTV.
Partnership with Magnite immediately, as ad-supported streaming formats are on the rise in Europe. According to the current CTV study by Magnite, 77 percent of those surveyed in Germany would accept an ad if they had to pay less or no fees to streaming providers for it. The results of other studies show a similar picture in Germany and Europe. 63 percent of TV users in Europe currently watch AVOD content every week.
"We are fully committed to the growth of Rakuten TV as more and more consumers in Europe turn to high-quality, ad-supported streaming services," said James Brown, Head of International Affairs at Magnite. "We work closely with the Rakuten TV team and use their platform data so advertisers can create more impactful and engaging campaigns that have the advantage that Rakuten TV better understands buying behavior."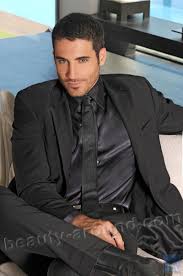 "Certified tv guru. Reader. Professional writer. Avid introvert. Extreme pop culture buff."