Writing and writing well in good French is a real pleasure here at André Saint Paul's College in Mas d'Azil. The French teachers who have been able to interest students in the joy of writing are very much there. En faisant participer 50 élèves des 6e aux 3e au concours national Amopa (Association des Membres de l'Ordre des Palmes Académiques), Line Banzept professeure organisatrice avec ses collègues Souad Achi et Sandrine Laffon comp efforts, donnait unrée 26 who are they. A small ceremony was held in the presence of some of the members of the association and the director of the college, Frederic Charles, to honor the youth and the French language.
The President of the Ariège Society, Ernest George, awarded a diploma and a children's book in partnership with the Surre de Foix Library which congratulated the students: "The Plaisir d'Écrir competition is aimed at primary school students from CM1. Secondary education and for students in preparatory classes and universities. The defense and promotion of French language and culture in France and abroad are at the heart of the missions of our association. Amopa encourages schoolchildren, pupils and students to participate in the competition to discover and distinguish young literary talents while presenting the prizes." The provincial jury will then submit the two best copies of each level to designate the national winners. "They once again presented us with a rich, interesting, original and elaborate production that gives the reader a real pleasure and this is nothing," the president of the association confirms.
Three prizes were awarded: the Written Expression Prize, the Youth Short Story Prize, and the Poetry Prize. And in the written expression in particular, in our world so devoted to technology, a subject relating to something unimaginable: "Imagine a week without any phone, without computer, without television, without video games or any digital gadget… do?" they would write, Of course, with pen on paper, quite simply!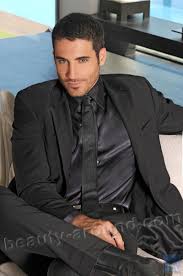 "Certified tv guru. Reader. Professional writer. Avid introvert. Extreme pop culture buff."