From Kilian Marks AM 25.06.2021

Images by imago / Stefan ZeitzFuture models of the Daimler Truck should be available in versions containing hydrogen as well as batteries.
In an interview with Bloomberg News, Martin Daum, president of Daimler Trucks, explained why the company is not just relying on battery-powered electric models, but also on developing hydrogen-powered trucks.
In contrast to the competition, Stuttgart-based automaker Daimler not only relies on battery electric cars for power transmission, but also sees hydrogen electric models as alternatives for long-distance transportation. This is what Martin Dohm, CEO of Daimler Truck AG, told the news agency Bloomberg agreed.
Due to the scarcity of some raw materials and the challenges in the field of energy supply, the future of pure electric energy is very risky. One cannot rely on just one technology to achieve climate goals. The focus will be exclusively on battery-powered vehicles until 2025. Between 2025 and 2035, both battery-powered vehicles and fuel-cell vehicles will be required, as growing infrastructure requirements at scale will require a two-legged approach.
Read also
AirbusOne of the three Airbus Zero Hydrogen concepts. In Bremen and Nantes, France, the company now wants to research the tanks needed for liquid hydrogen.
Hydrogen & Co.: Bremen engineers develop the aircraft of the future
Airbus wants to conduct the first hydrogen flights for testing purposes from 2025. For the research needed until then, the …
Airbus wants to conduct the first hydrogen flights for testing purposes from 2025. The aircraft manufacturer now wants to build two R&D centers in Europe, one in Germany, for the research that was necessary until then.
The competition from MAN also depends on the development of hydrogen models. This was confirmed by Lucas Walter, Senior Vice President of the Bavarian truck manufacturer, at the Vienna Motor Show. (EFAHRER.com reports) The problem with converting truck technology is the high weight, which overburdens long trips with battery-powered electric motors and prevents long trips. With fuel cells and hydrogen in their baggage, trucks can cover a much larger range.
Hydrogen refueling is also much faster than charging batteries. The problem here: Germany's hydrogen infrastructure and its neighboring countries still leave much to be desired. This is why Daimler Truck is not only working on hydrogen-powered vehicles, but is also focused on providing infrastructure that has been missing until now. In cooperation with Swedish competitor Volvo, the joint venture Cellcentric for the production of fuel cells was established. So you can be curious to see if hydrogen will prove to be a serious alternative in the future if the necessary infrastructure is expanded.
Read also
ToyotaToyota Mirai breaks the record: No hydrogen car has gone that far
The hydrogen car never got this far: but the diesel's record is still not broken
According to the manufacturer, anyone who buys a Toyota Mirai can travel 650 kilometers before being refueled with hydrogen. Now new…
According to the manufacturer, anyone who buys a Toyota Mirai can travel 650 kilometers before being refueled with hydrogen. Now a new record has been set with the new version of the car (you can see the old version in the video). But this only applies…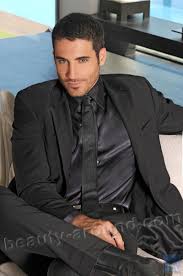 "Certified tv guru. Reader. Professional writer. Avid introvert. Extreme pop culture buff."