Qualcomm's next-generation high-end chipset "Snapdragon 8 Gen 3", which is expected to be adopted in the high-end range in 2024, such as Xperia 1 VI and 5 IV series, Galaxy S24 series, AQUOS R9 series, etc.
Recently, I have the impression that the leaked information about specifications such as core configuration and clock speed has increased rapidly, but this time, a very popular leaker on Weibo, digital chat station, leaked the specific performance information of Snapdragon 8Gen3.
The SM8650 is the Snapdragon 8 Gen 3 model number, which is said to use the same chipset.The Geekbench benchmark score is around 2200 points for single core and around 7000 points for multicore in the latest version of Geekbench 6and that.
The current Snapdragon 8 Gen 2 performance is:
If we take the Xperia 1 V as an example, the single core is about 1800, and the multi core is about 4800 at best.
Briefly,Benchmark multi-core performance of Snapdragon 8 Gen 3 is 1.4-1.5 times that of SD8 Gen2So this means.
I remember there was no Snapdragon 8/800 series with a benchmark score of 1.5 times yet.
A while back, I reported that the Snapdragon 8 Gen 3's Antutu benchmark score was detected for the first time.
This score is nearly 40% higher than the SD8Gen2, too"very good"So I sincerely doubted the reliability.
However, this time, the information backing it up came from a very reliable leaker, which means itIt is quite reliable that SD8Gen3 performance improvement is 40-50%It seems that
Xperia 1 V, Galaxy S23 series, AQUOS R8 series pass wise?
The Snapdragon 8 Gen 2 installed in this year's high-end model gives the impression of having stable performance for the first time in a long time, and attractive models like the Galaxy S23 series are available in the Xperia 1 V.
However, when the next generation Snapdragon 8Gen3 has such an improvement in performance, there is an option to wait until next year's flagships equipped with Xperia 1 VI series and Galaxy S24.
However, it is the same in that the SD888 and SD8Gen1, which had significant problems such as heat generation, were expected to have a significant performance improvement in the pre-release information.
On the other hand, this Snapdragon 8 Gen 3 was confirmed to be announced in November, even before last year.
If these chipsets have heat or other issues, we'll likely hear from a leaker about the downfall (at least that was the case with the SD888 and SD8Gen1).
So, if you're aiming to get the SD8Gen2-equipped device for this year,Let's see how it goes in a few monthsit might be an ant.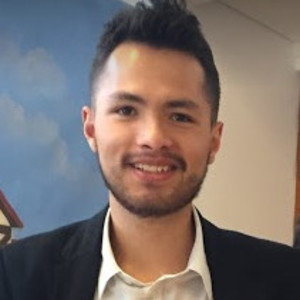 "Travel maven. Beer expert. Subtly charming alcohol fan. Internet junkie. Avid bacon scholar."